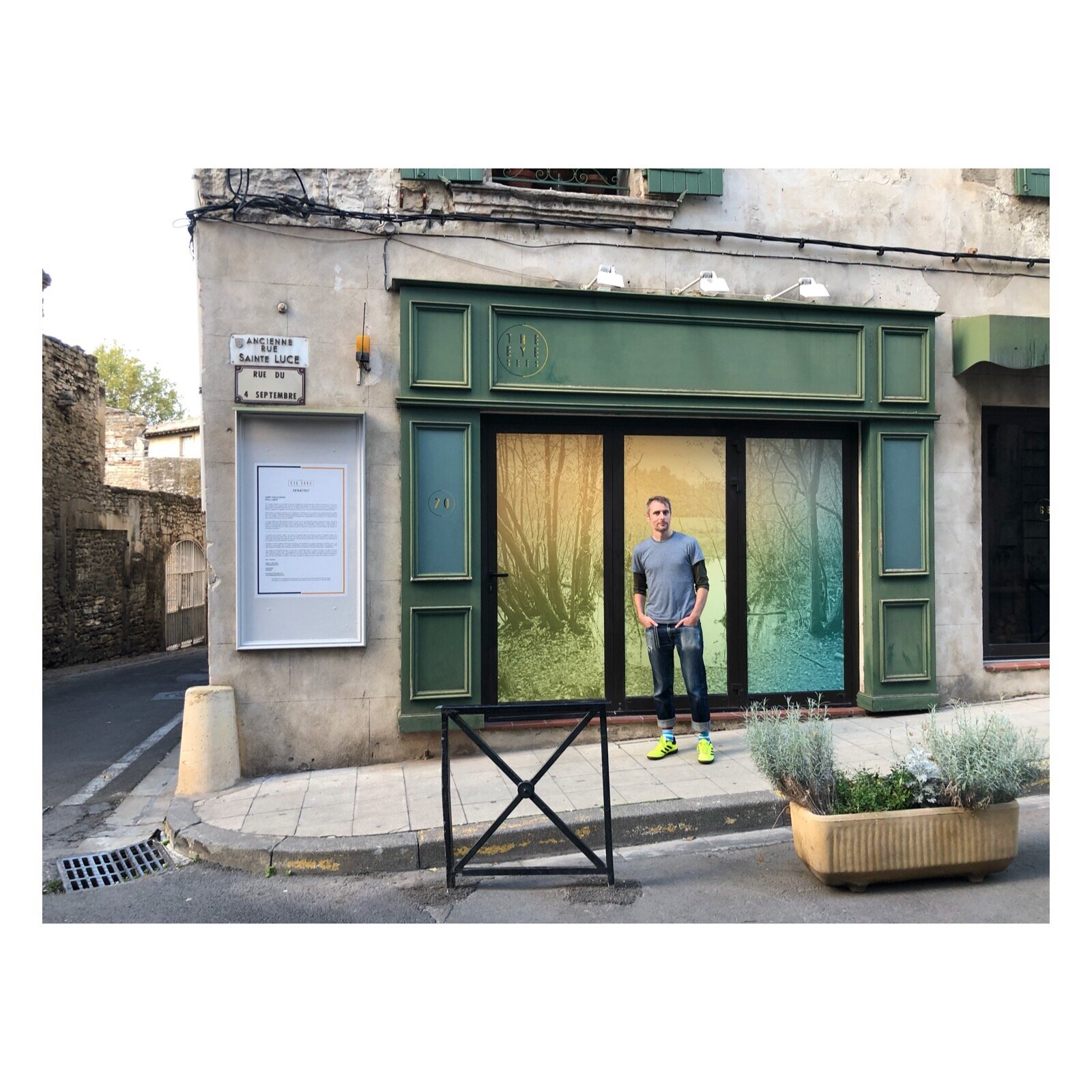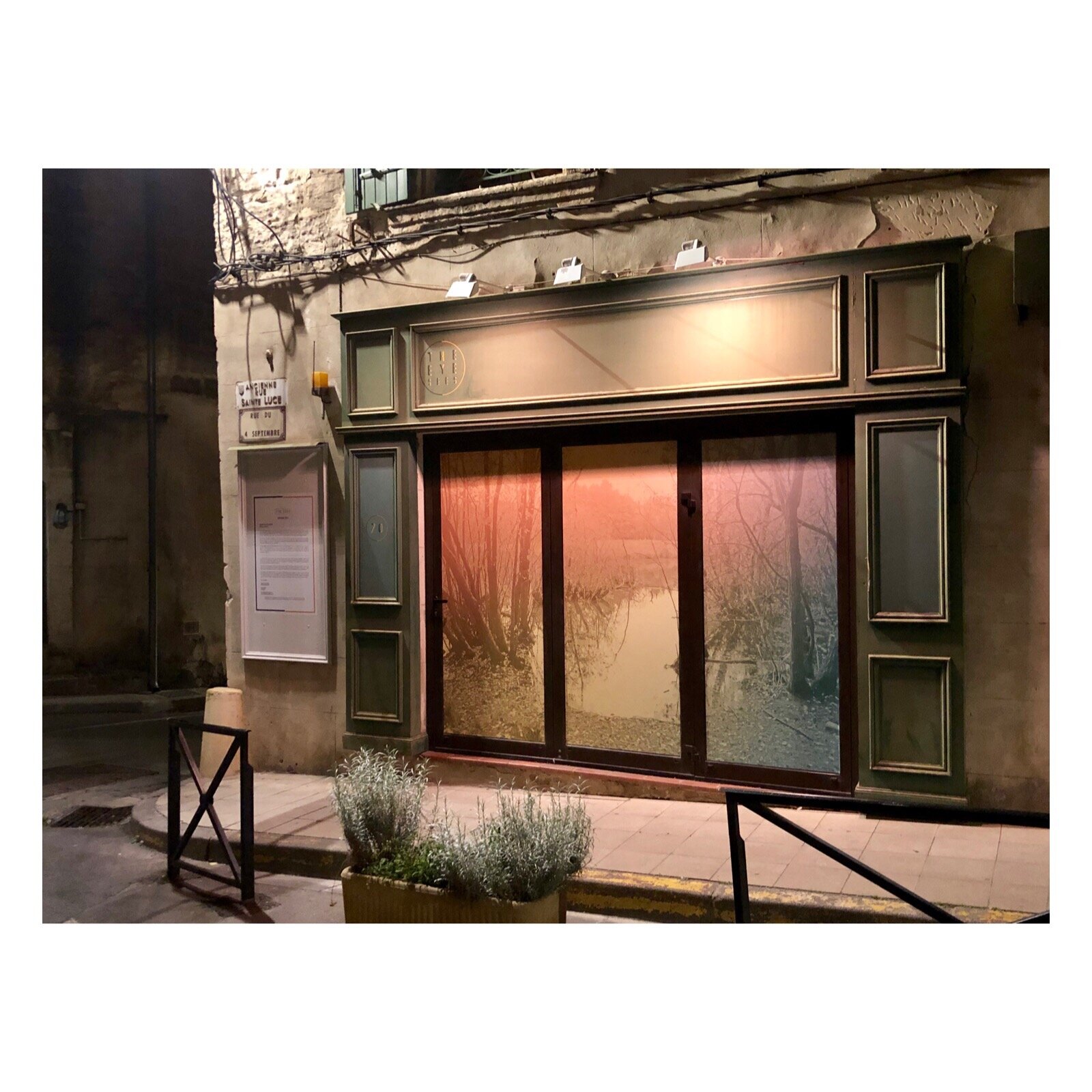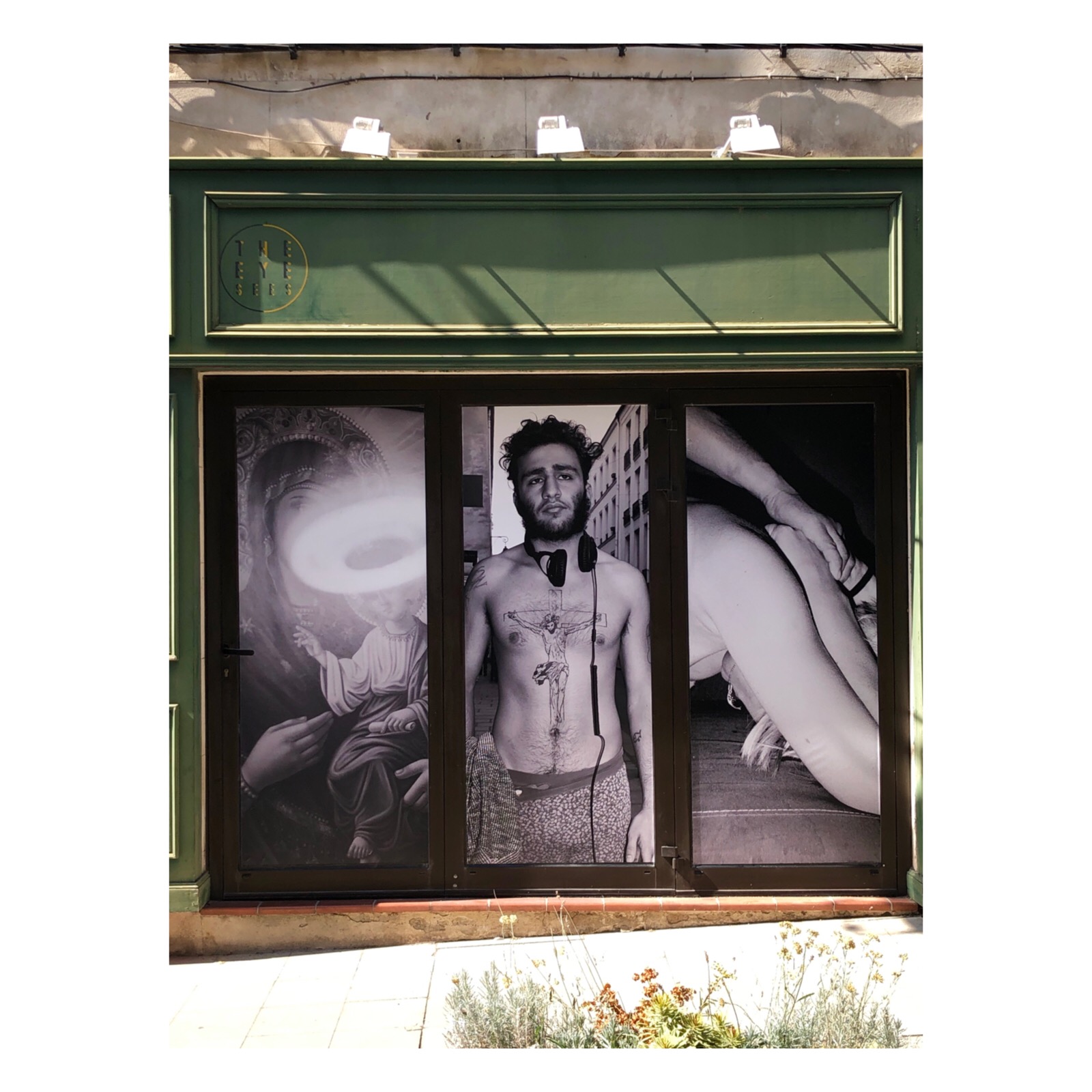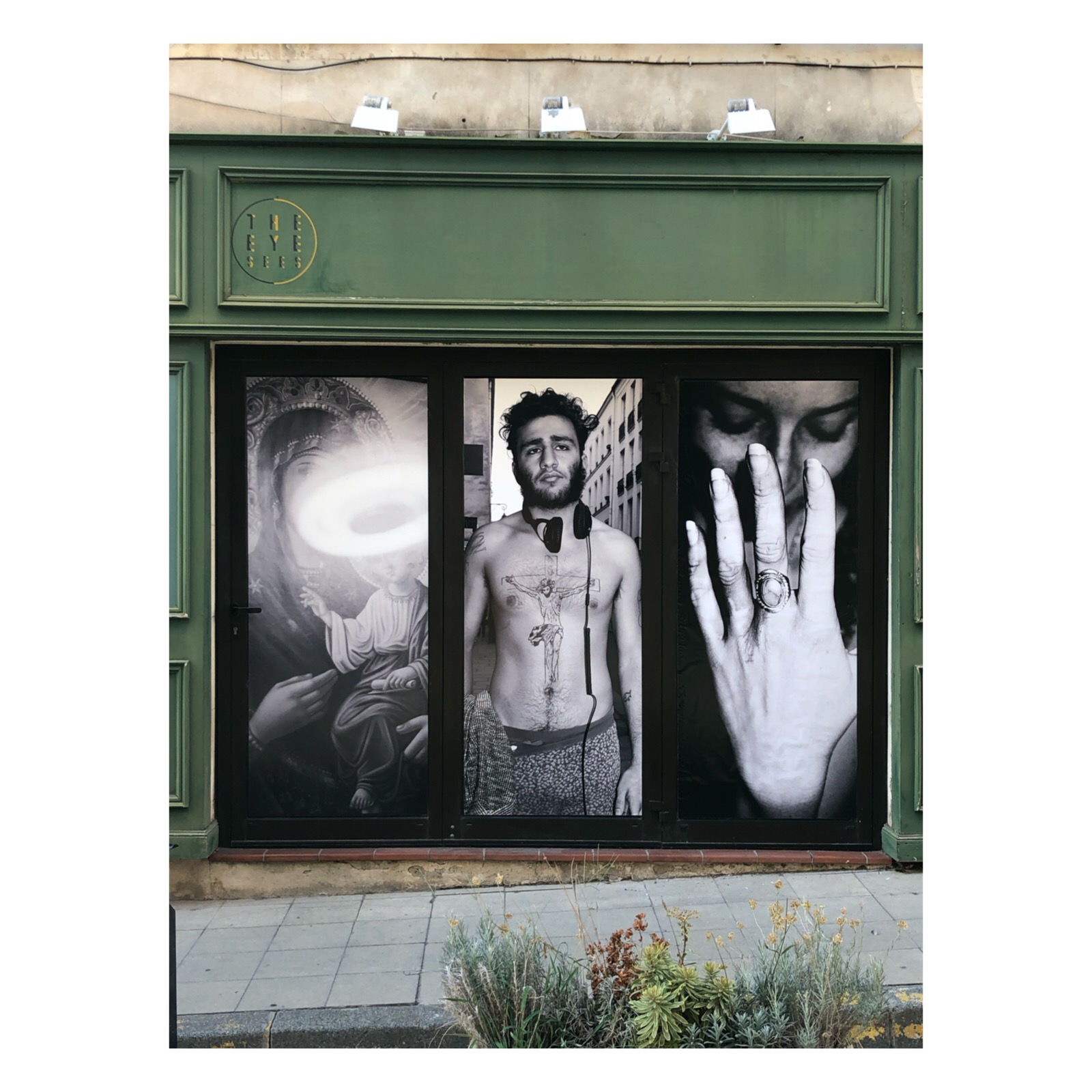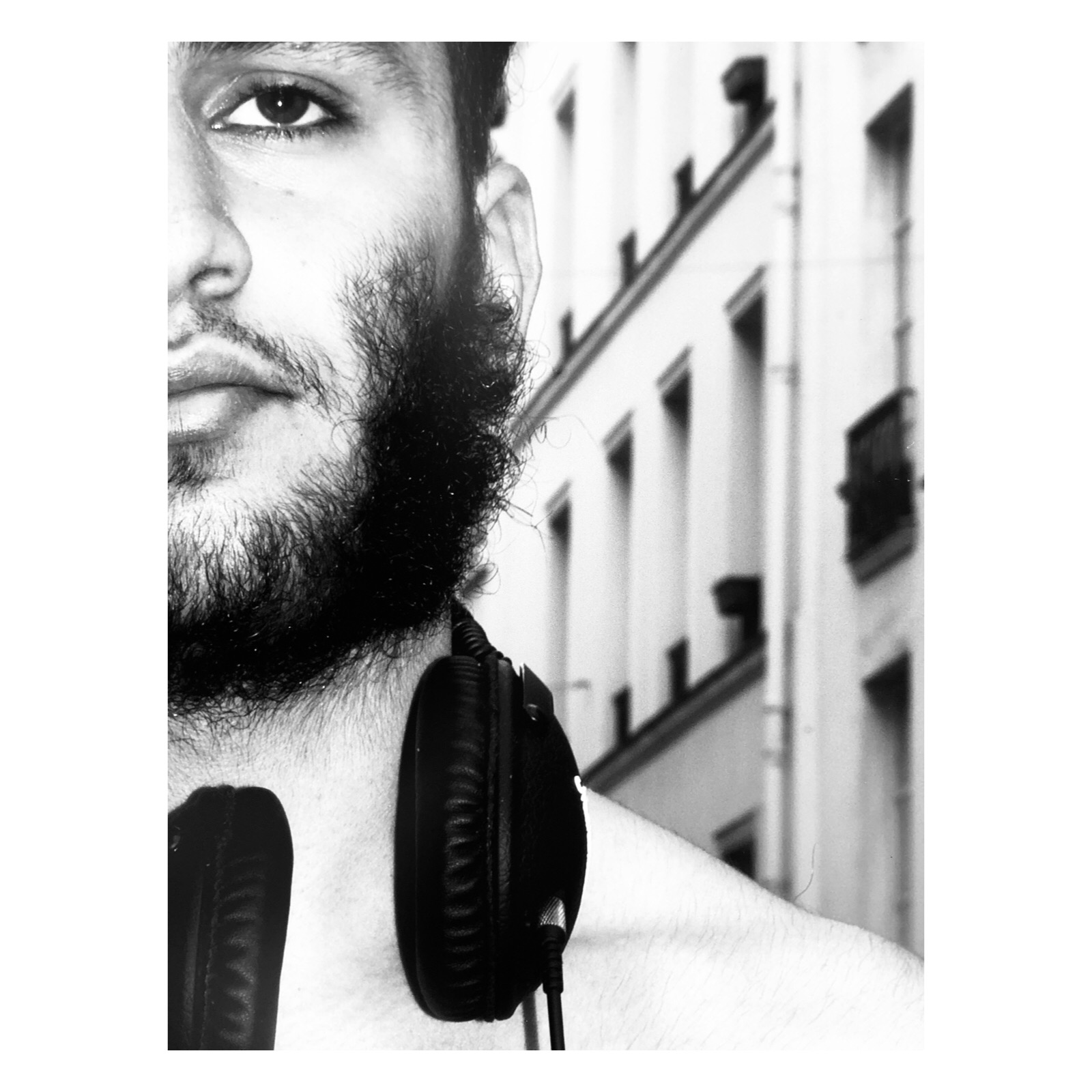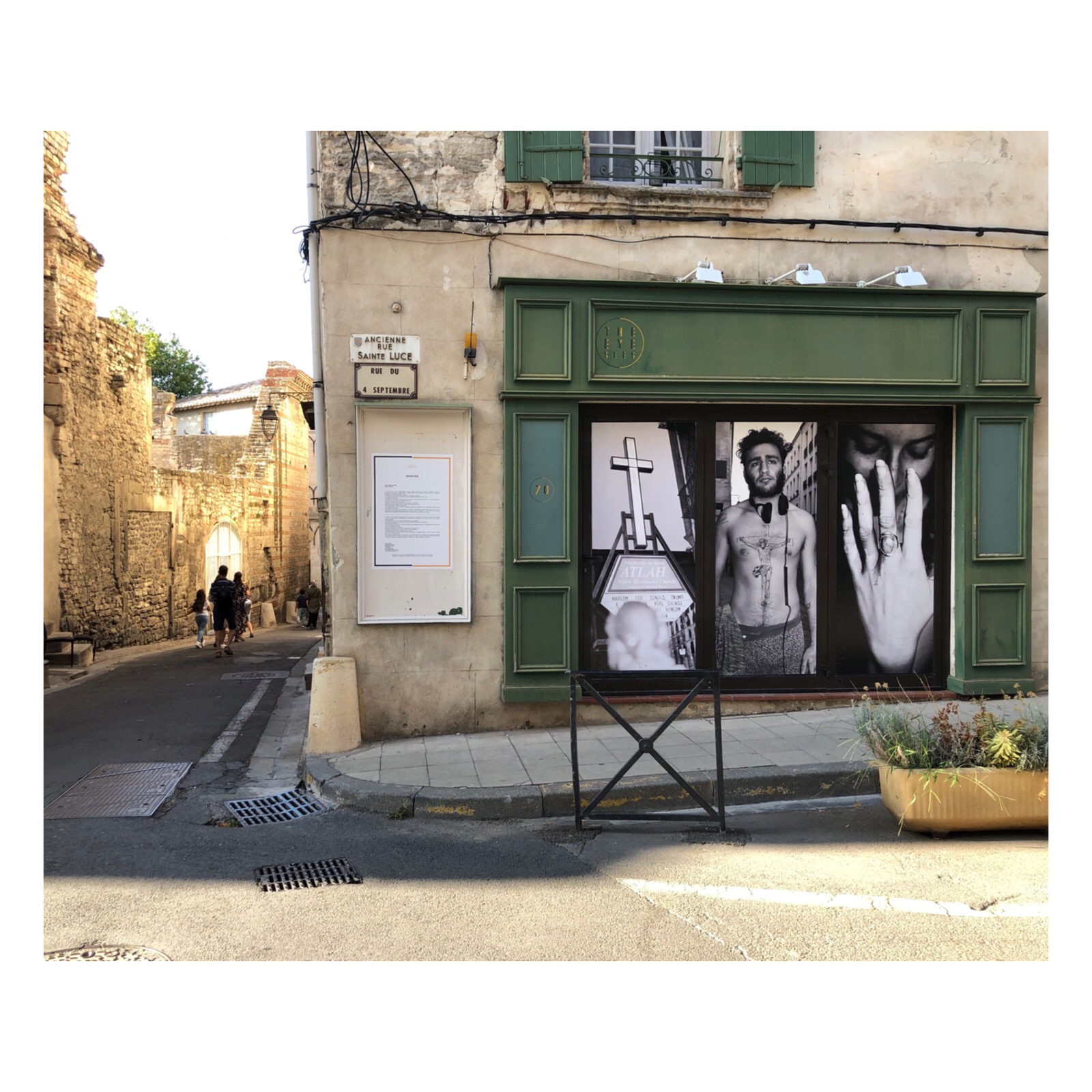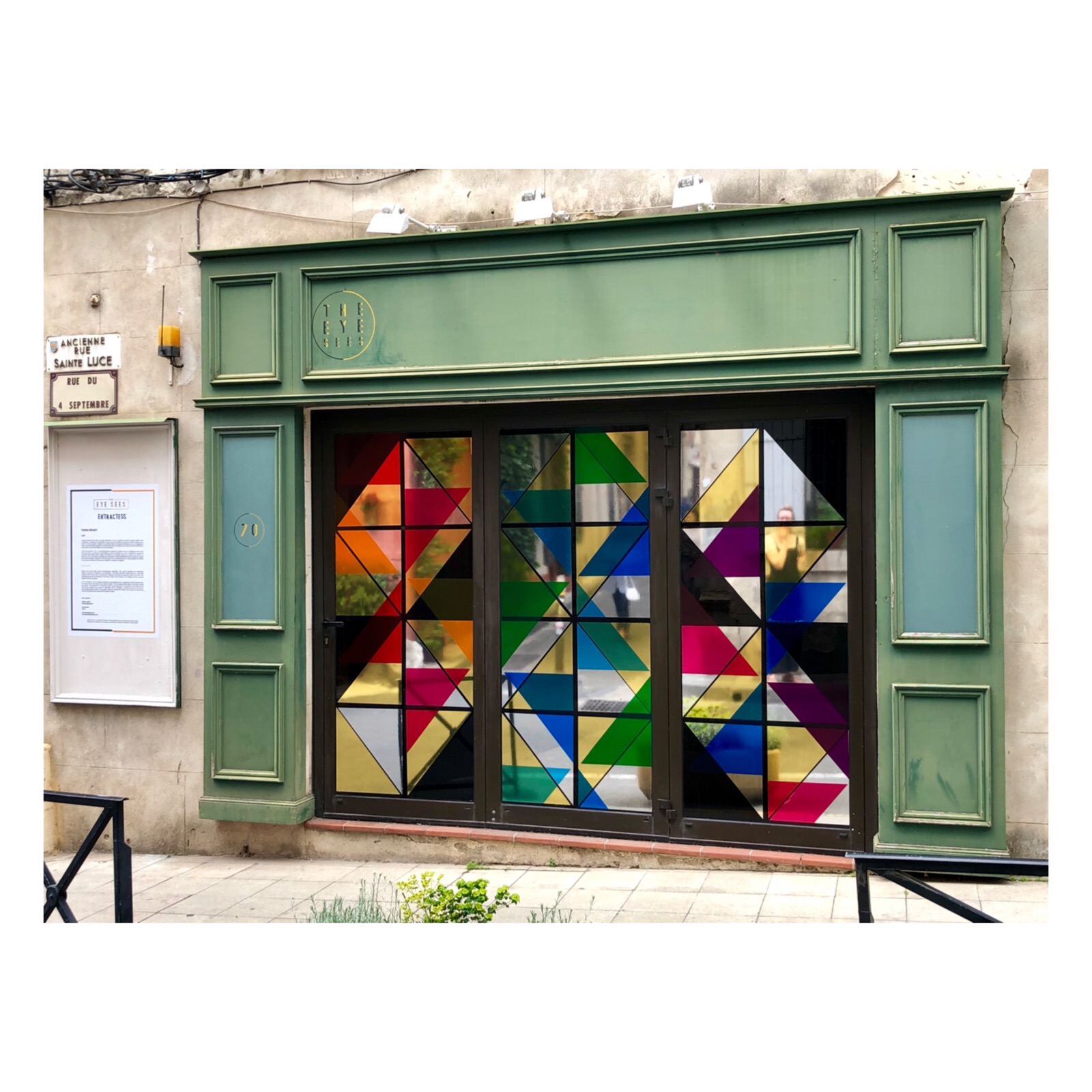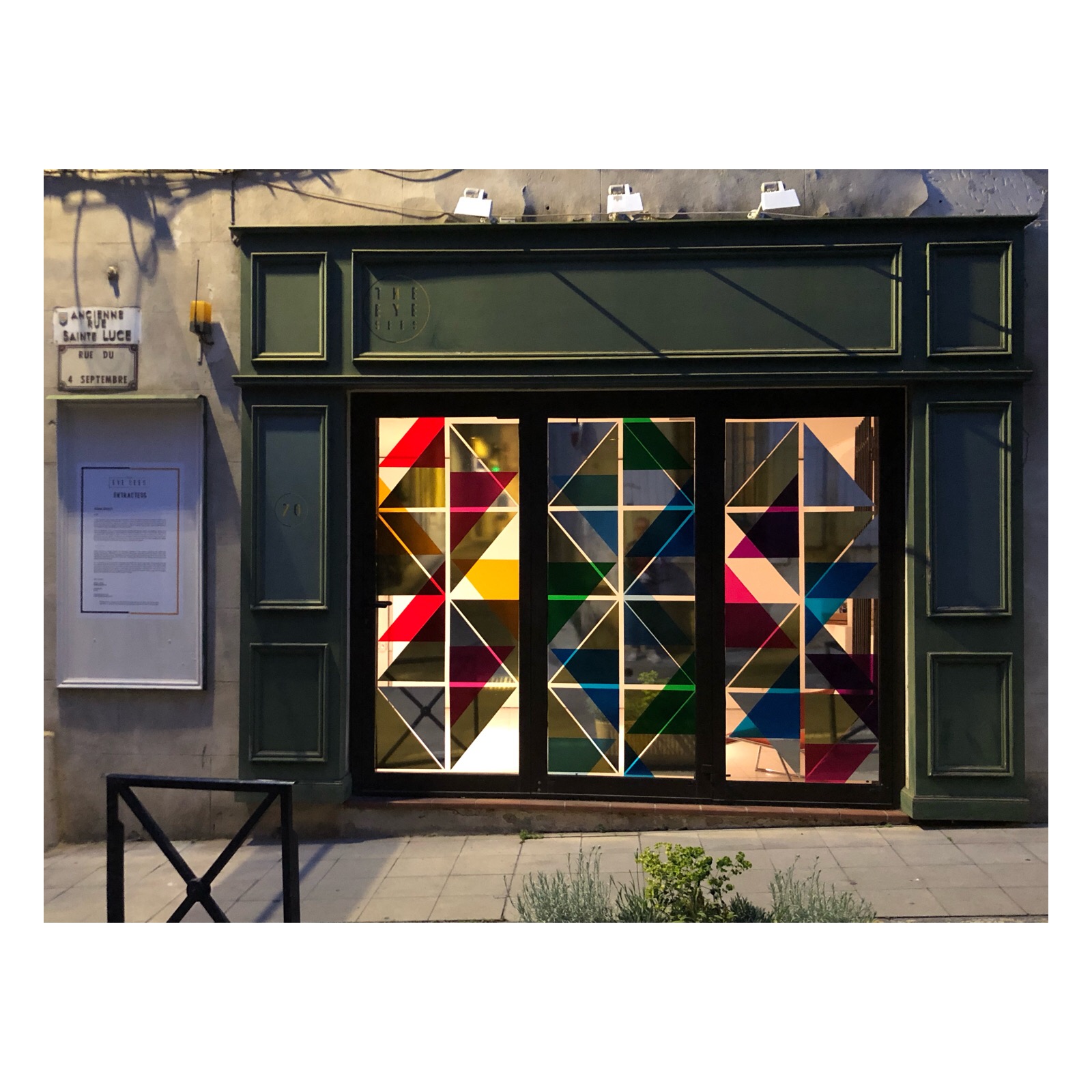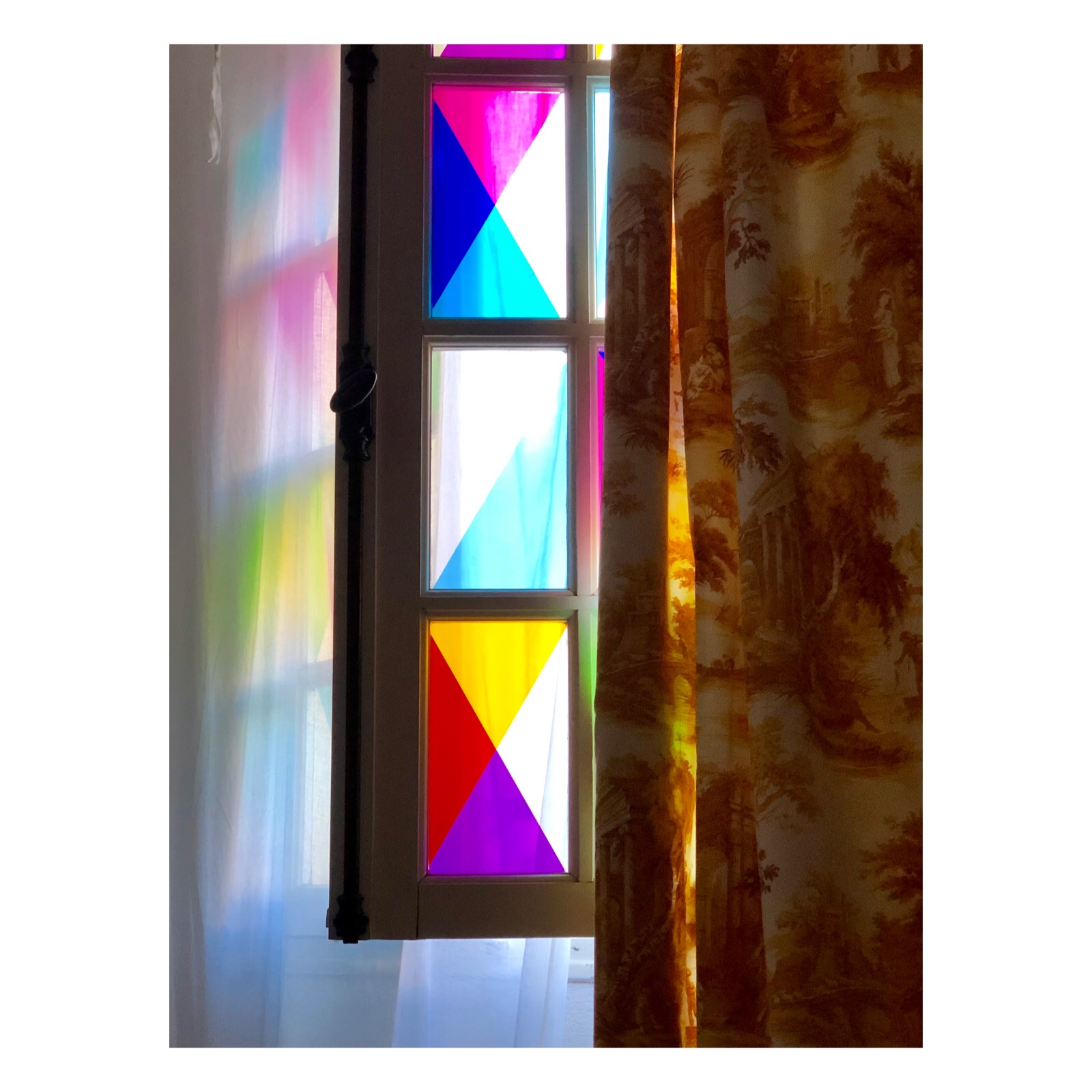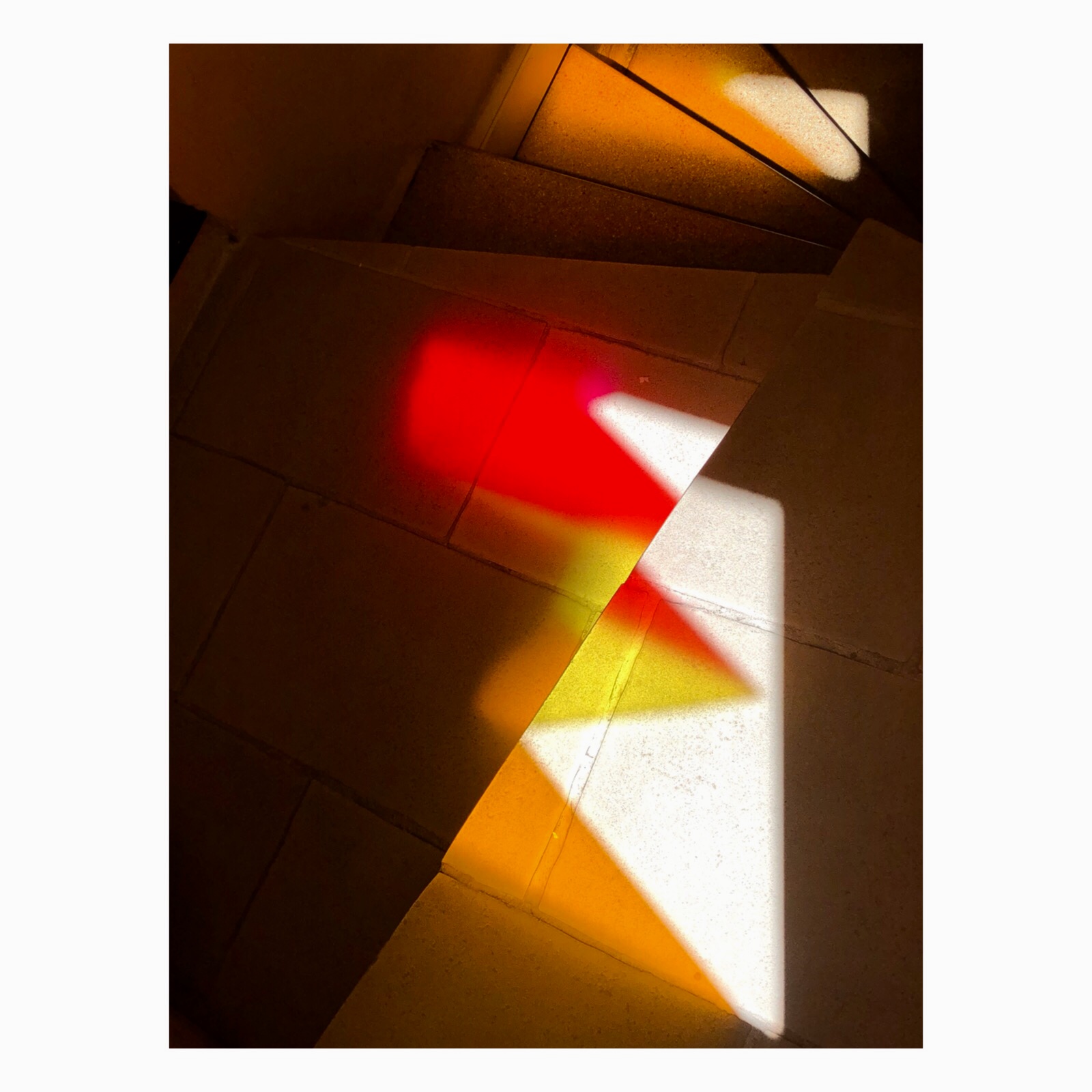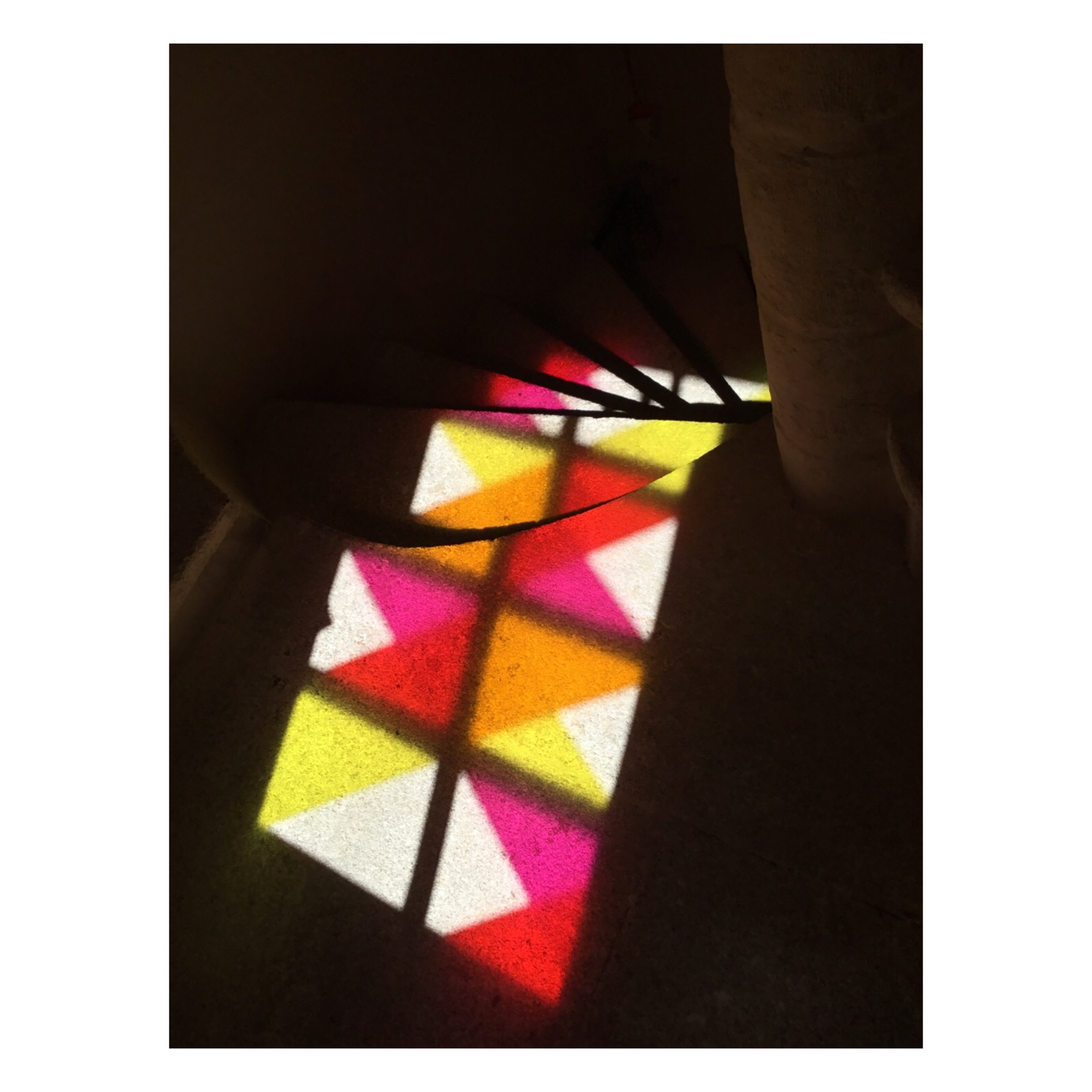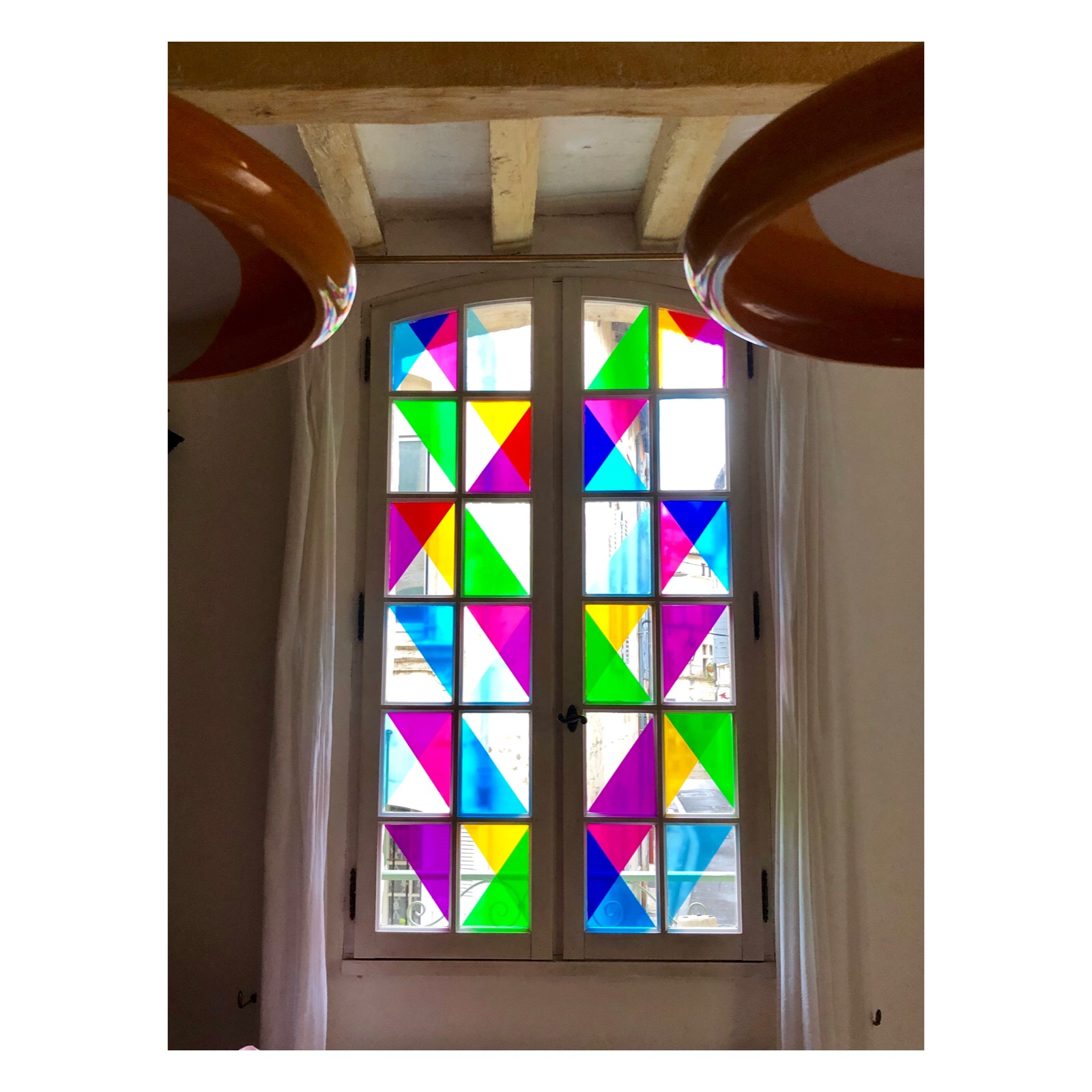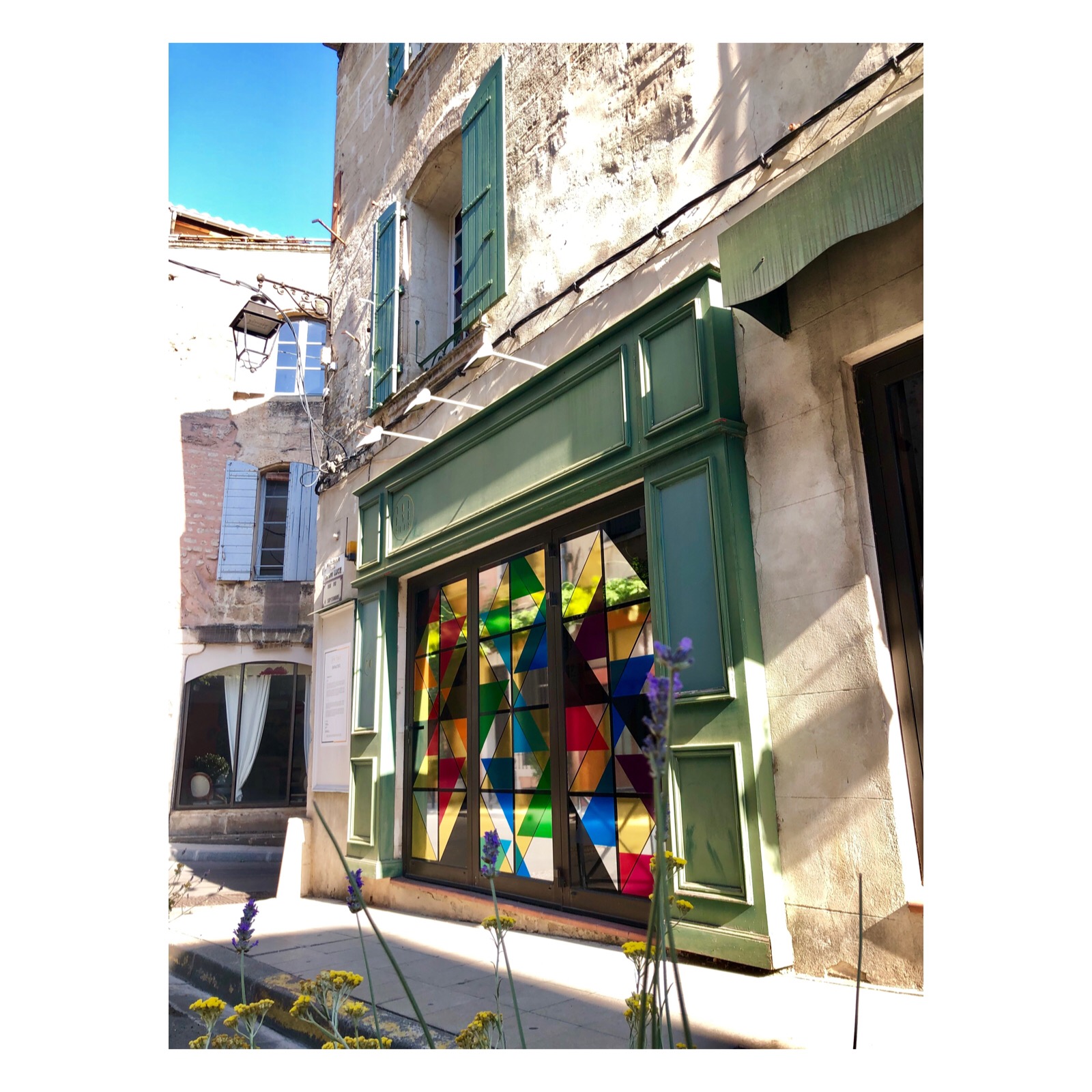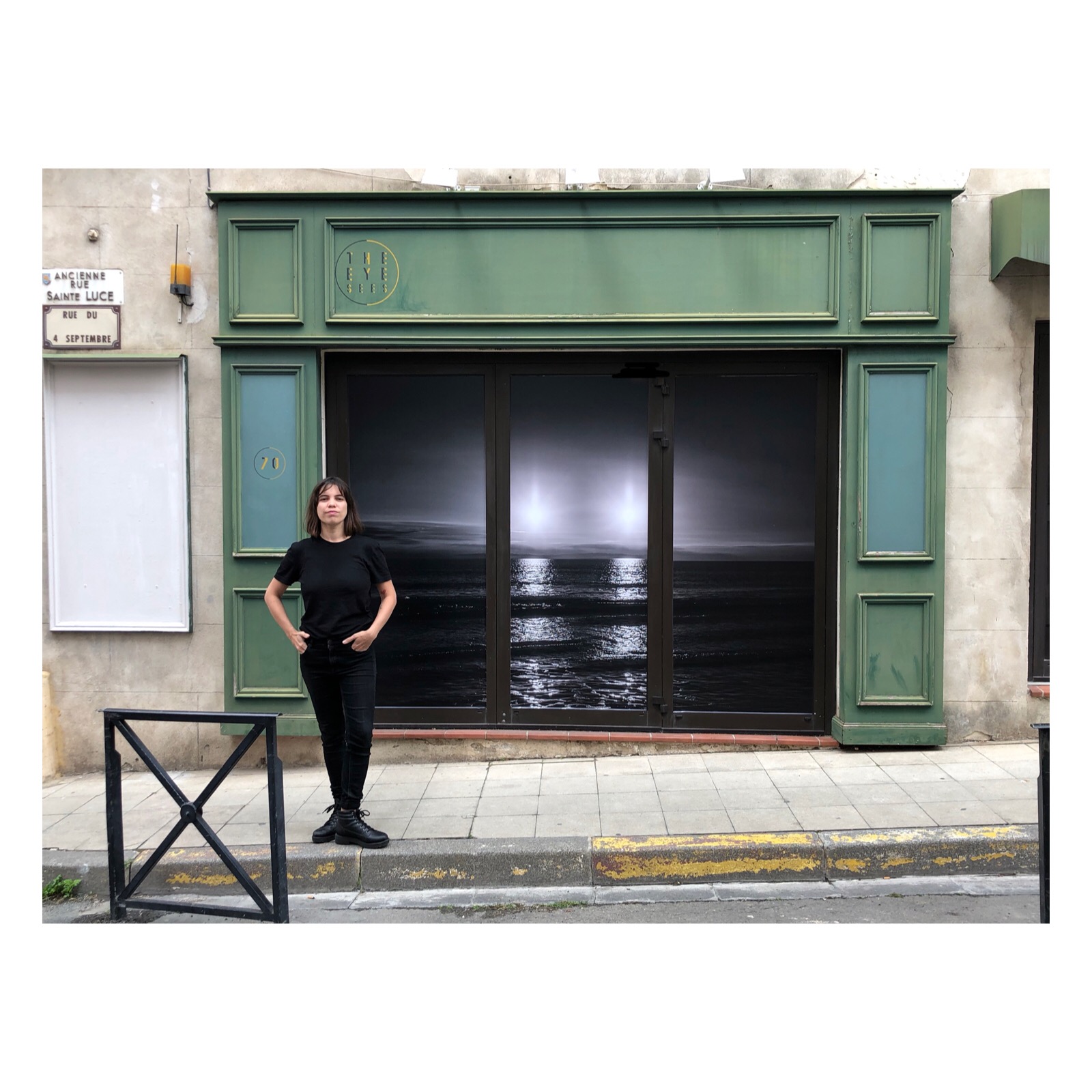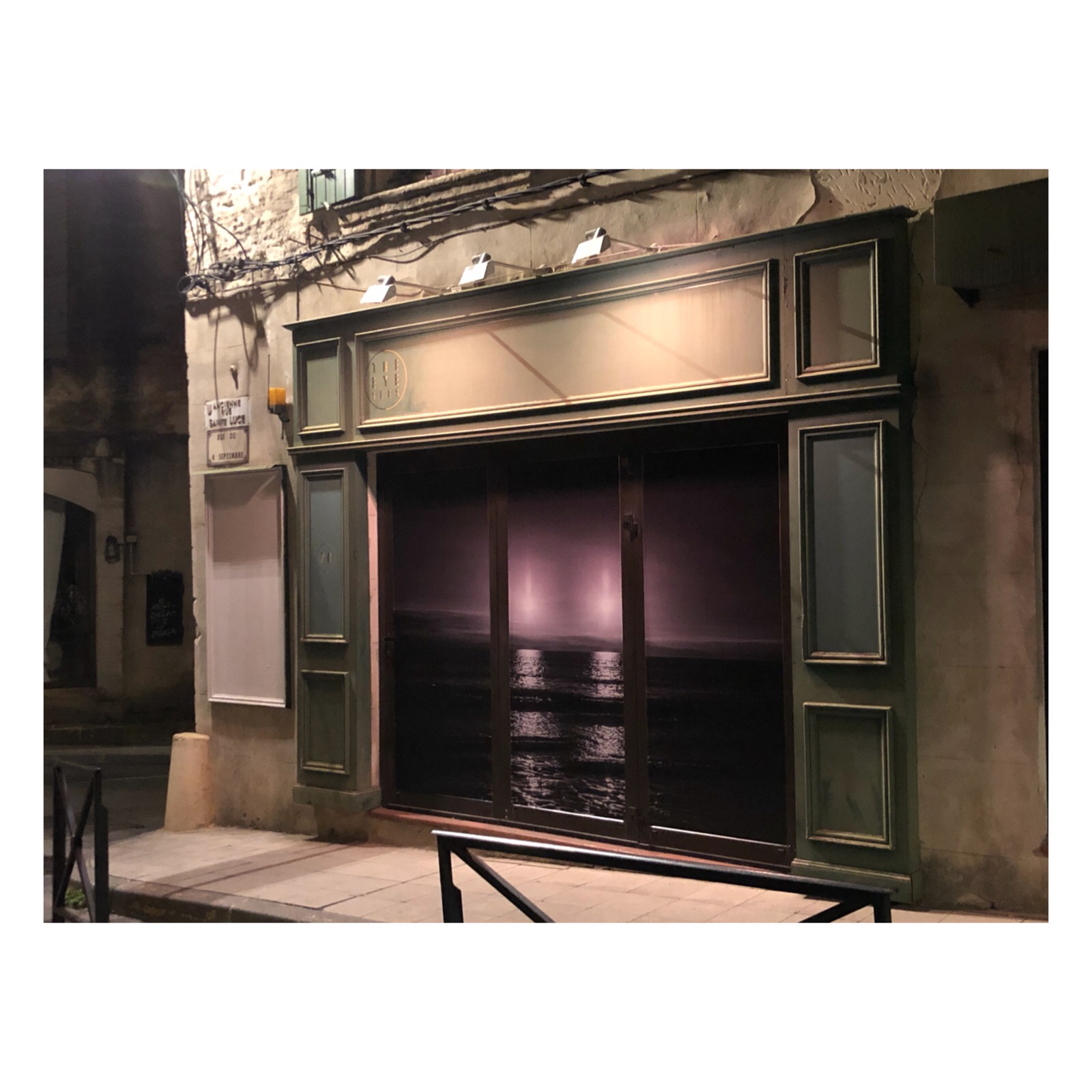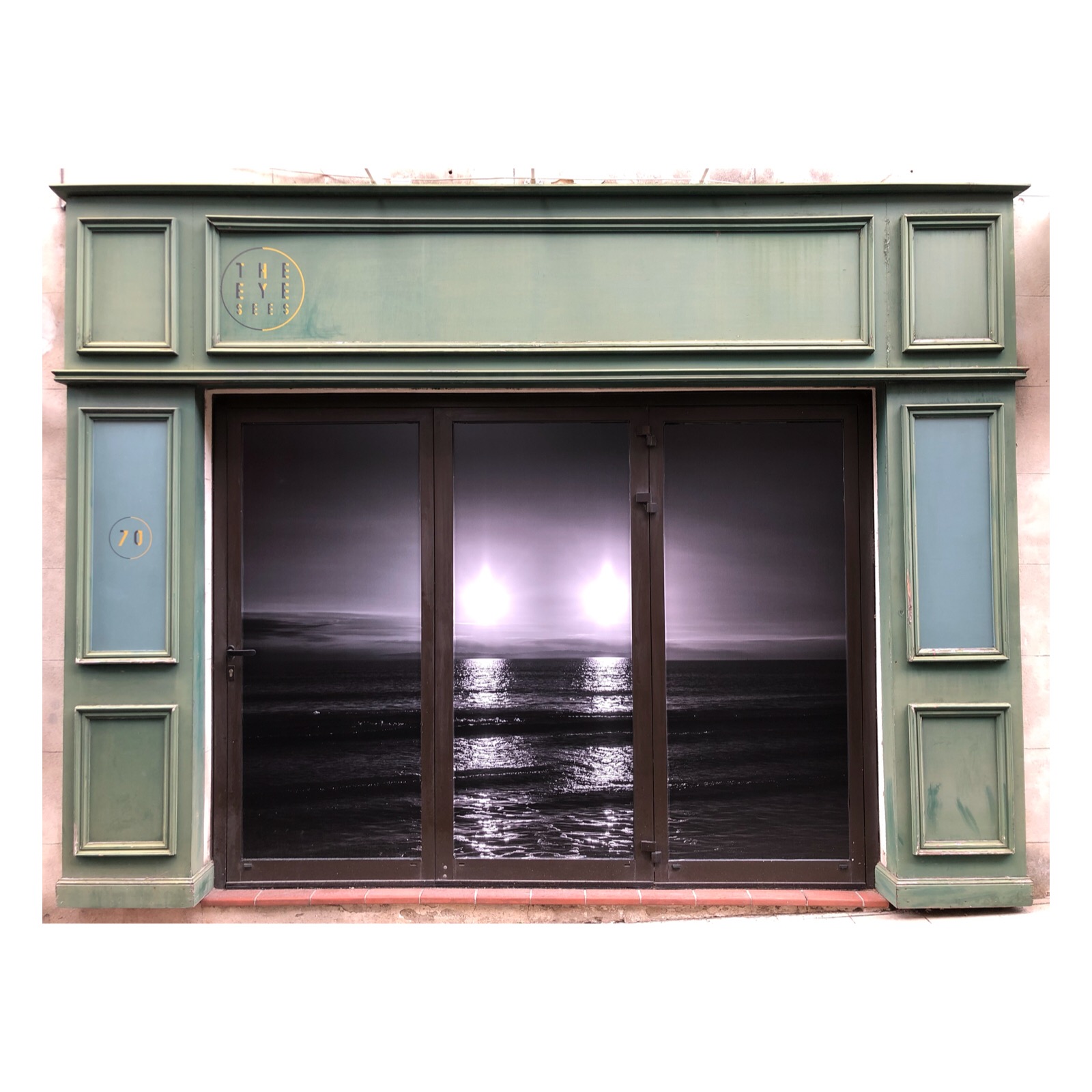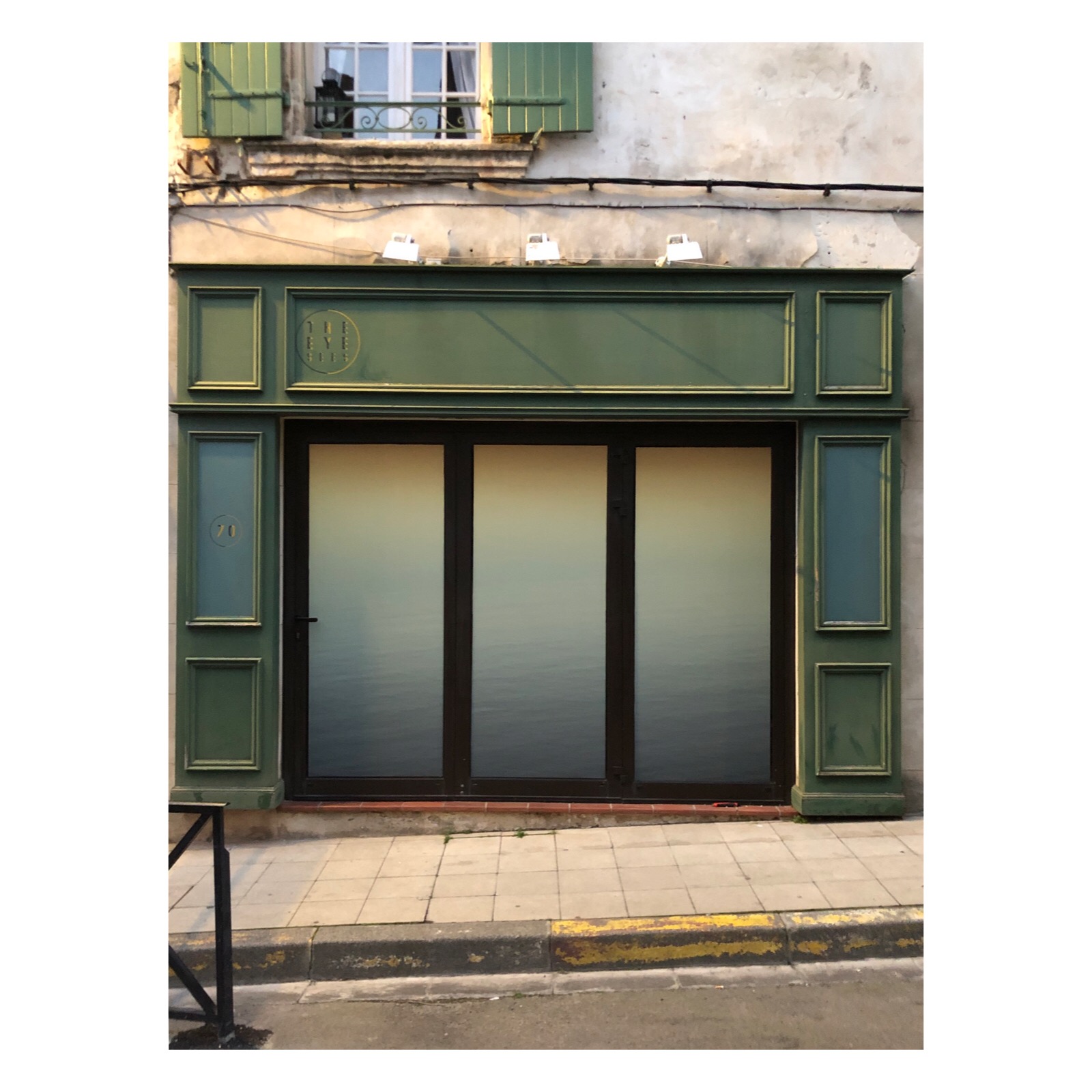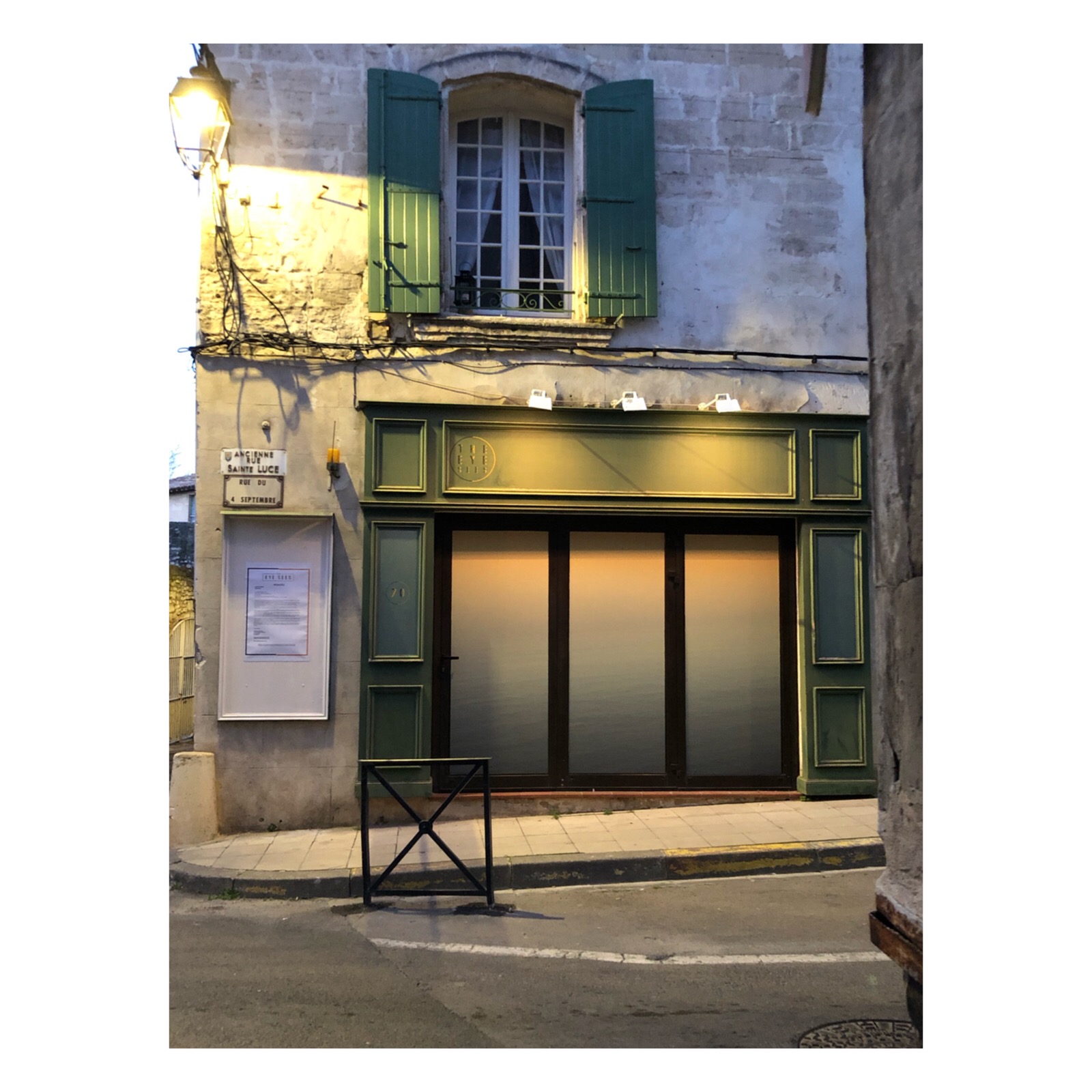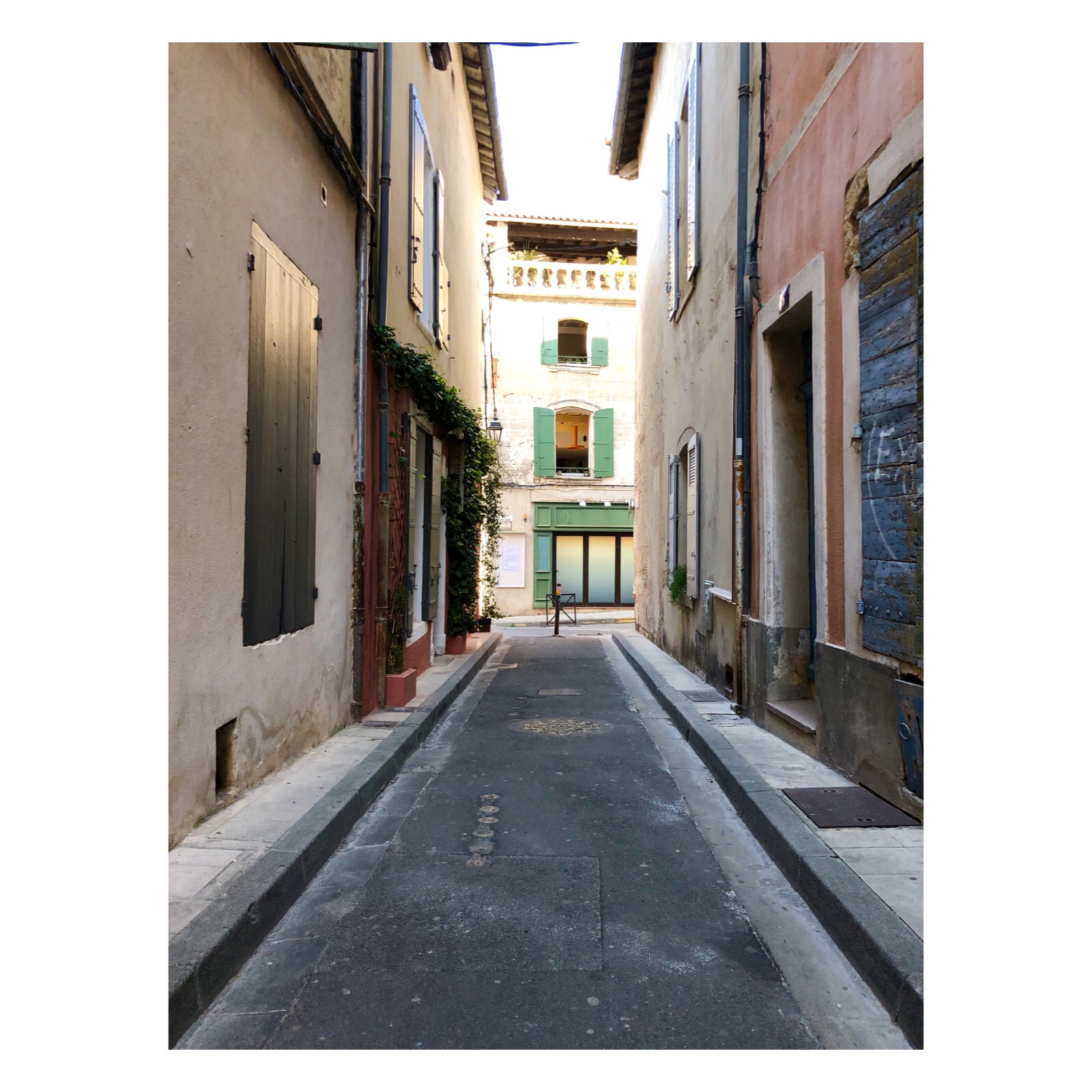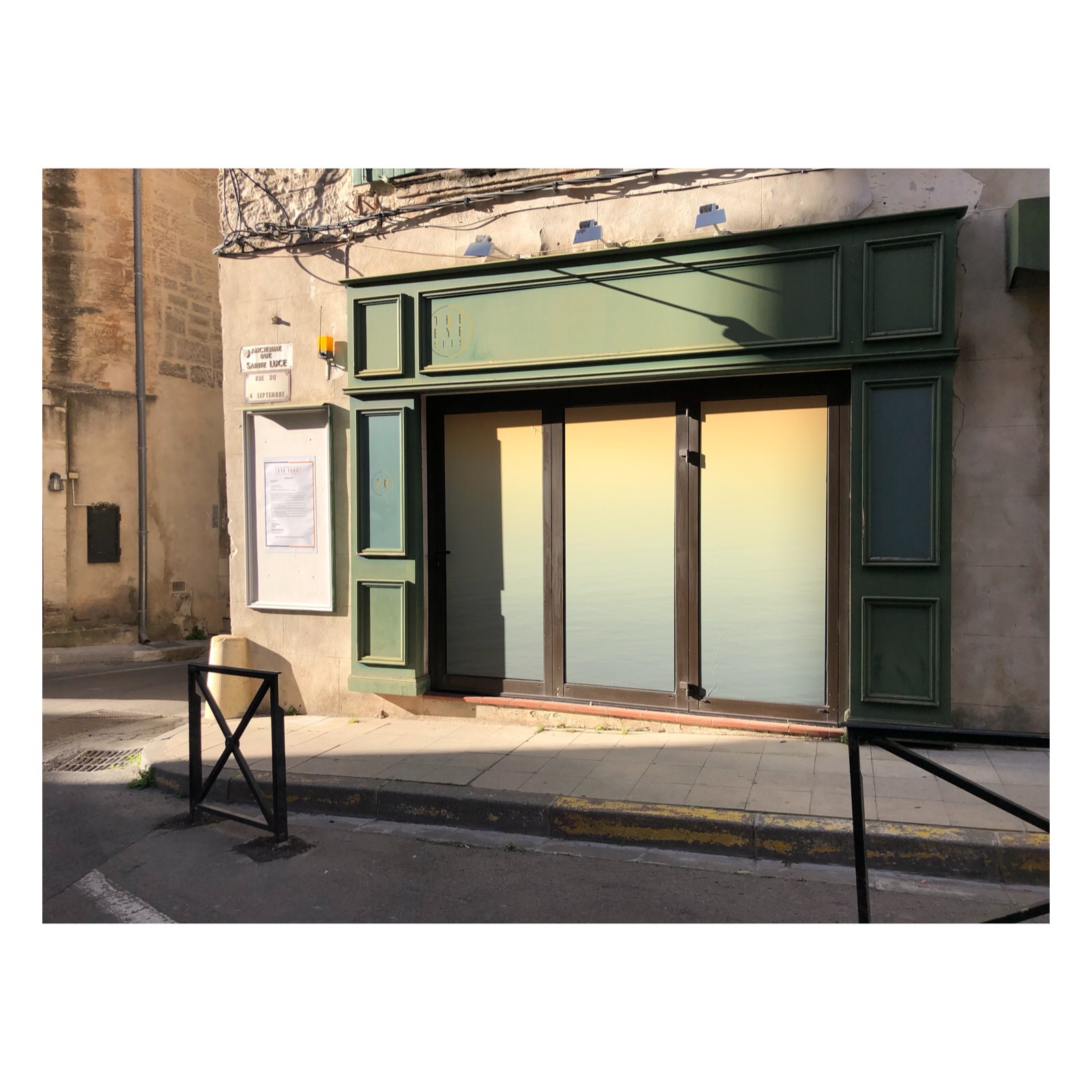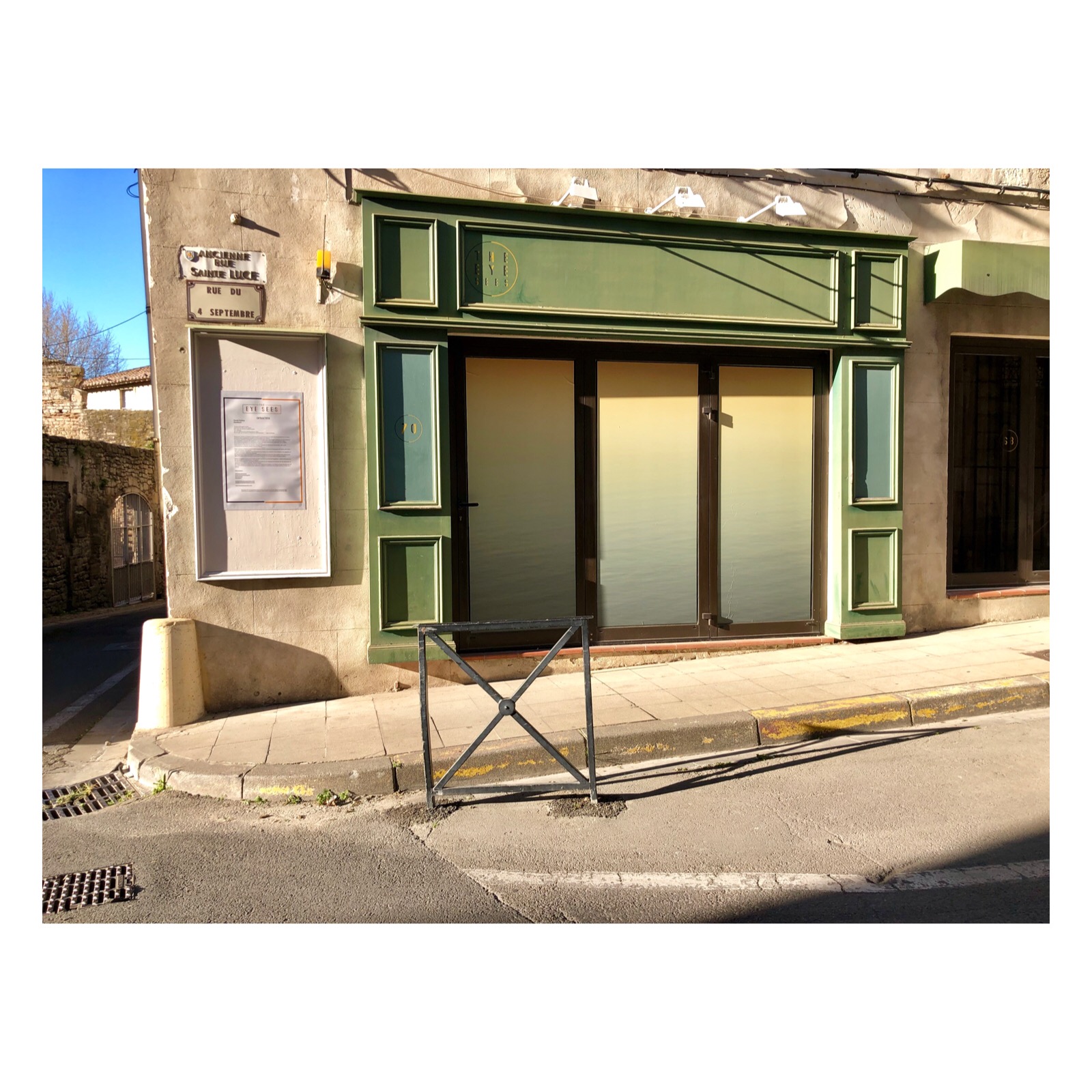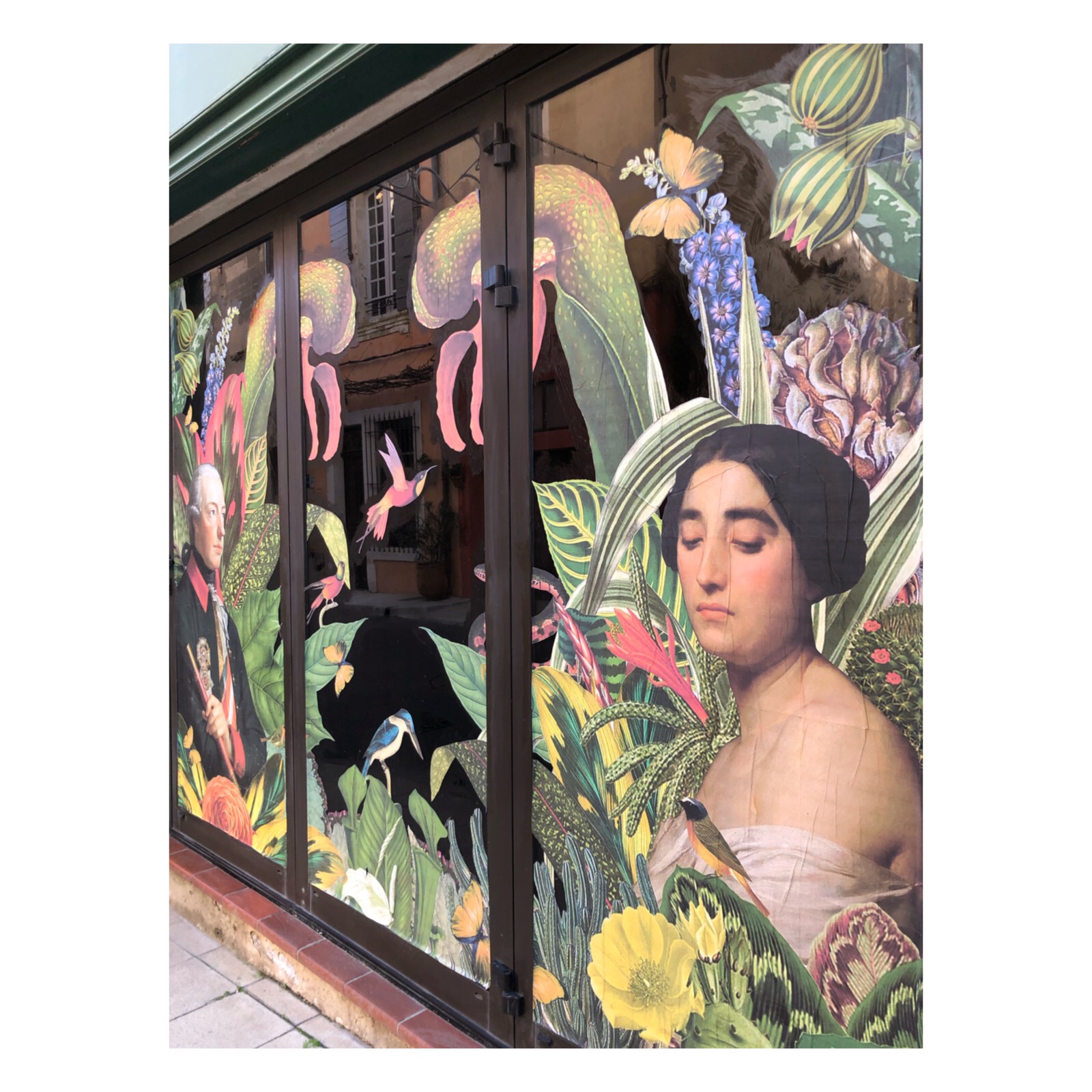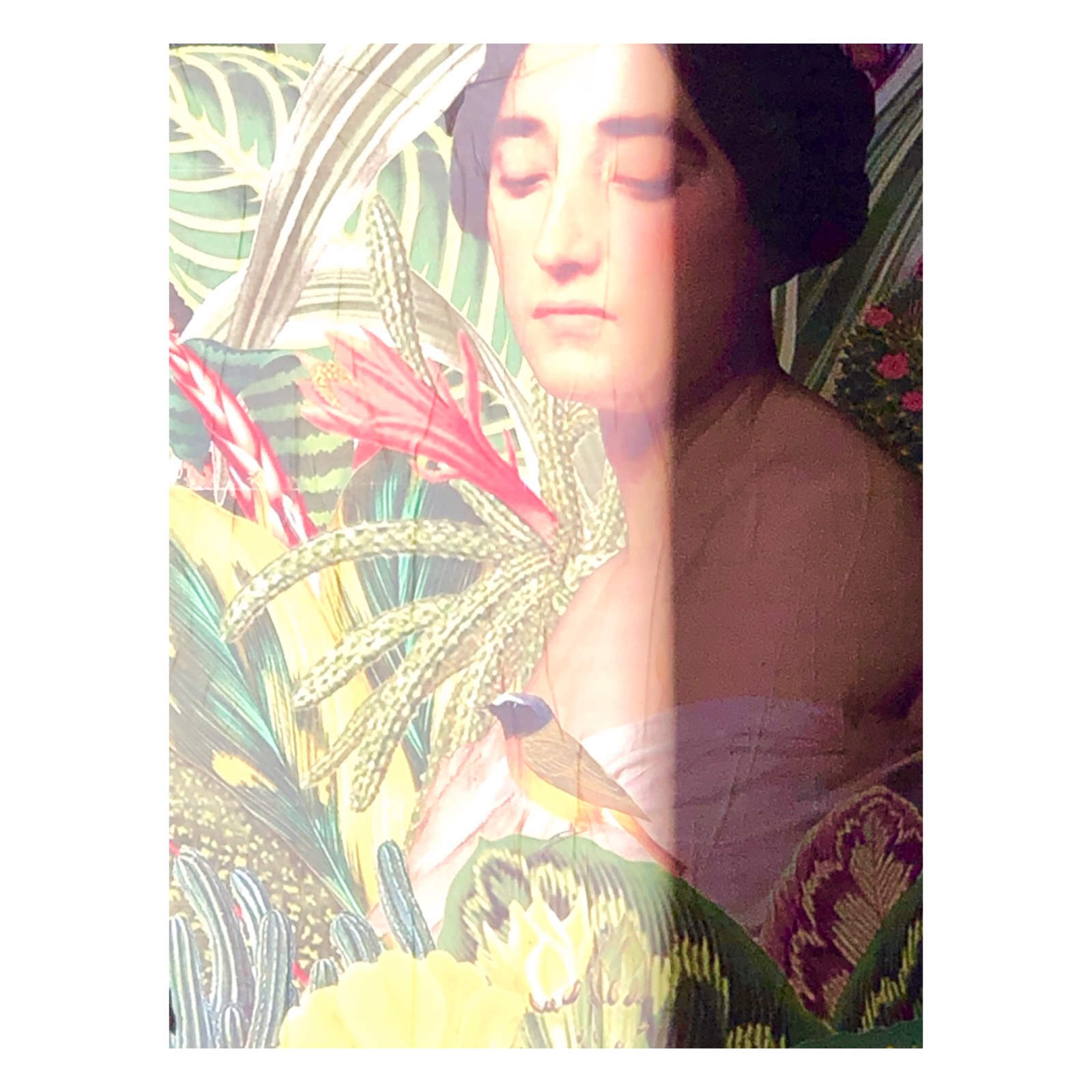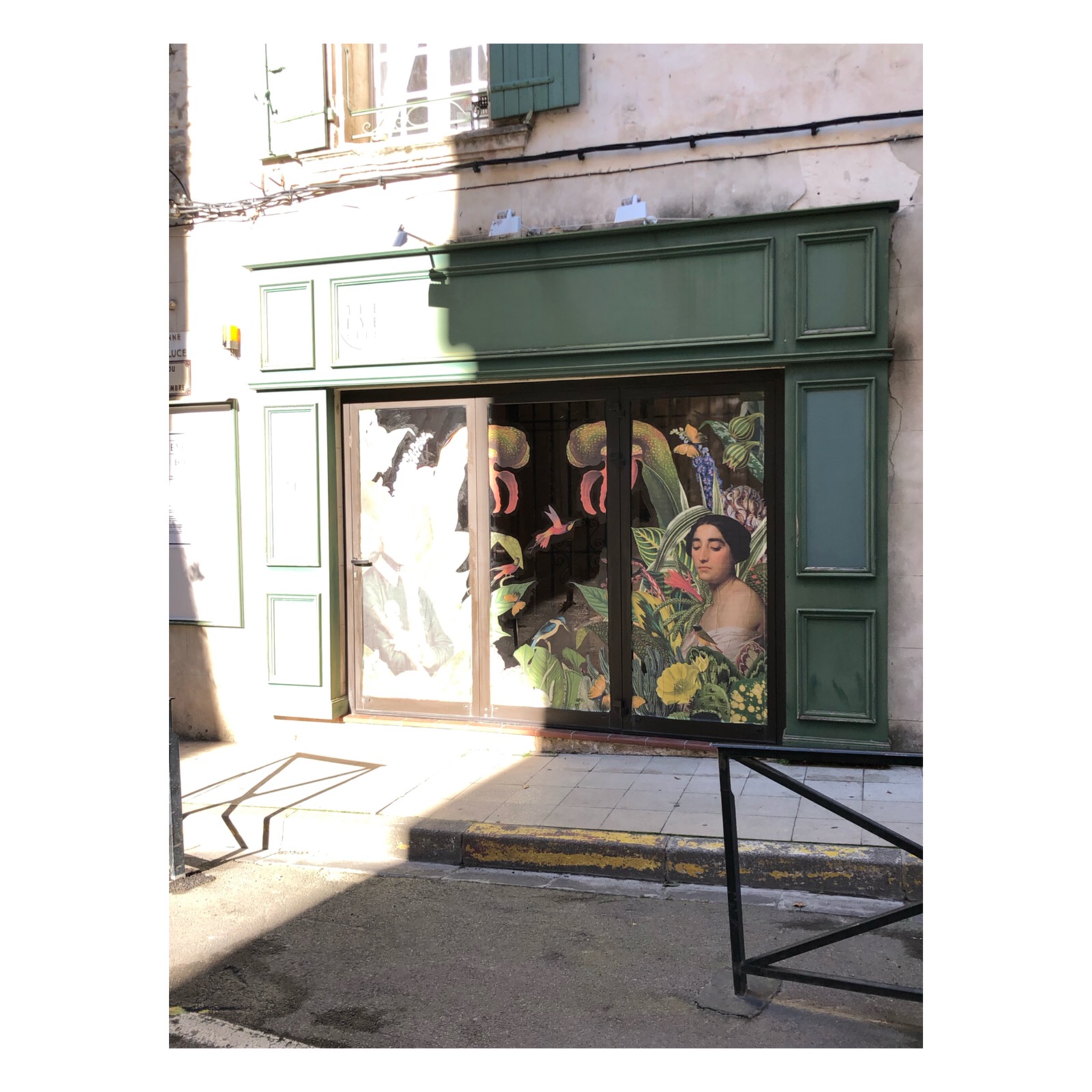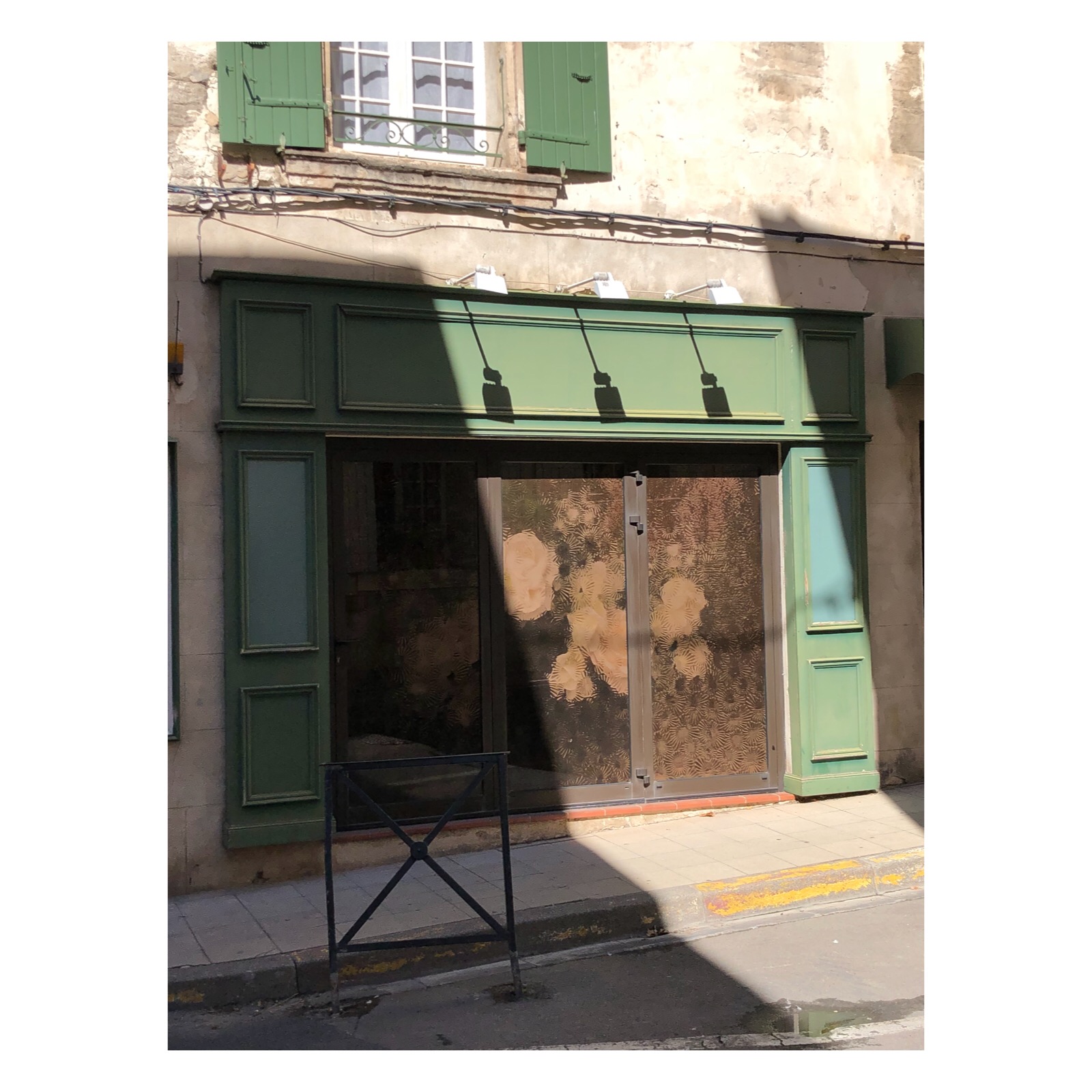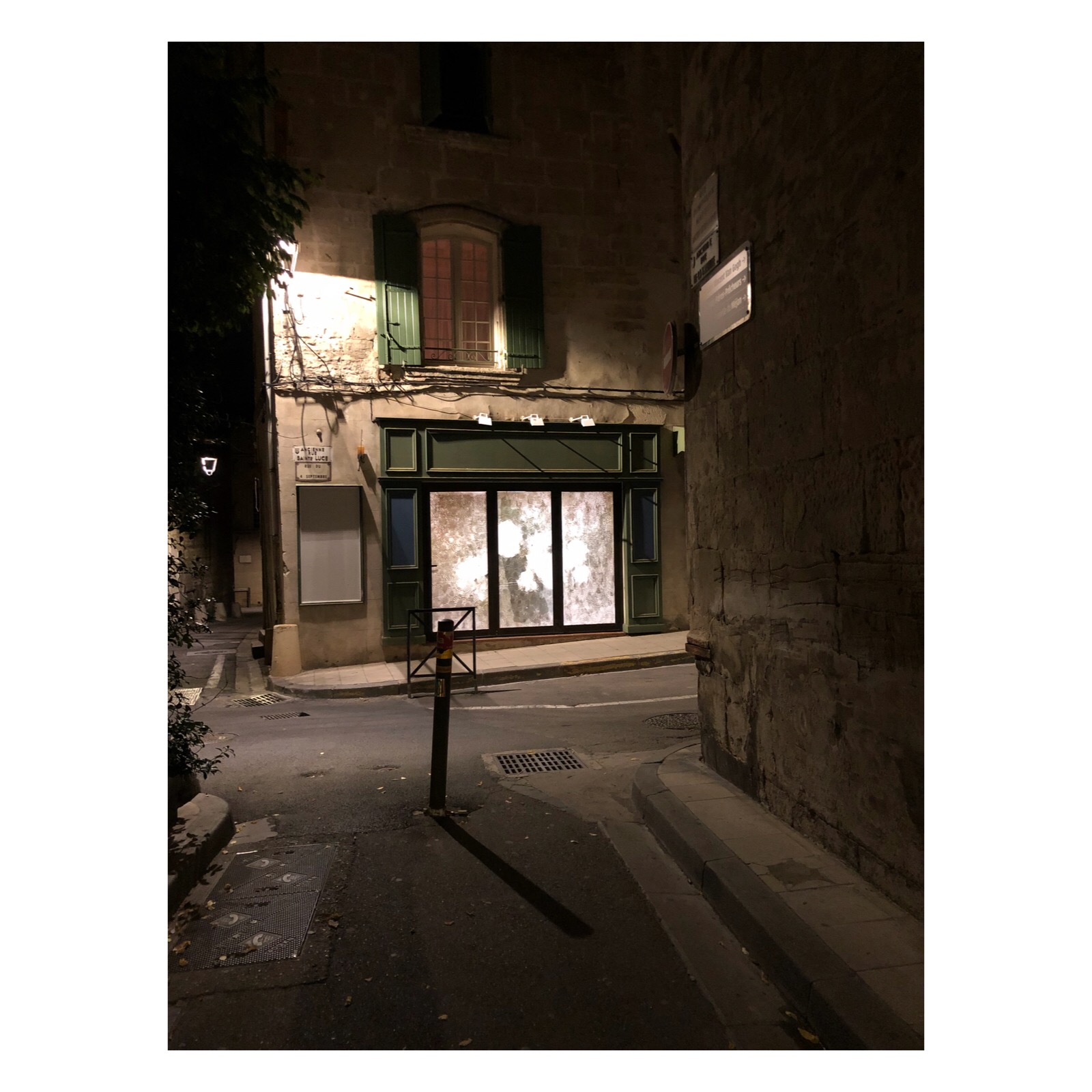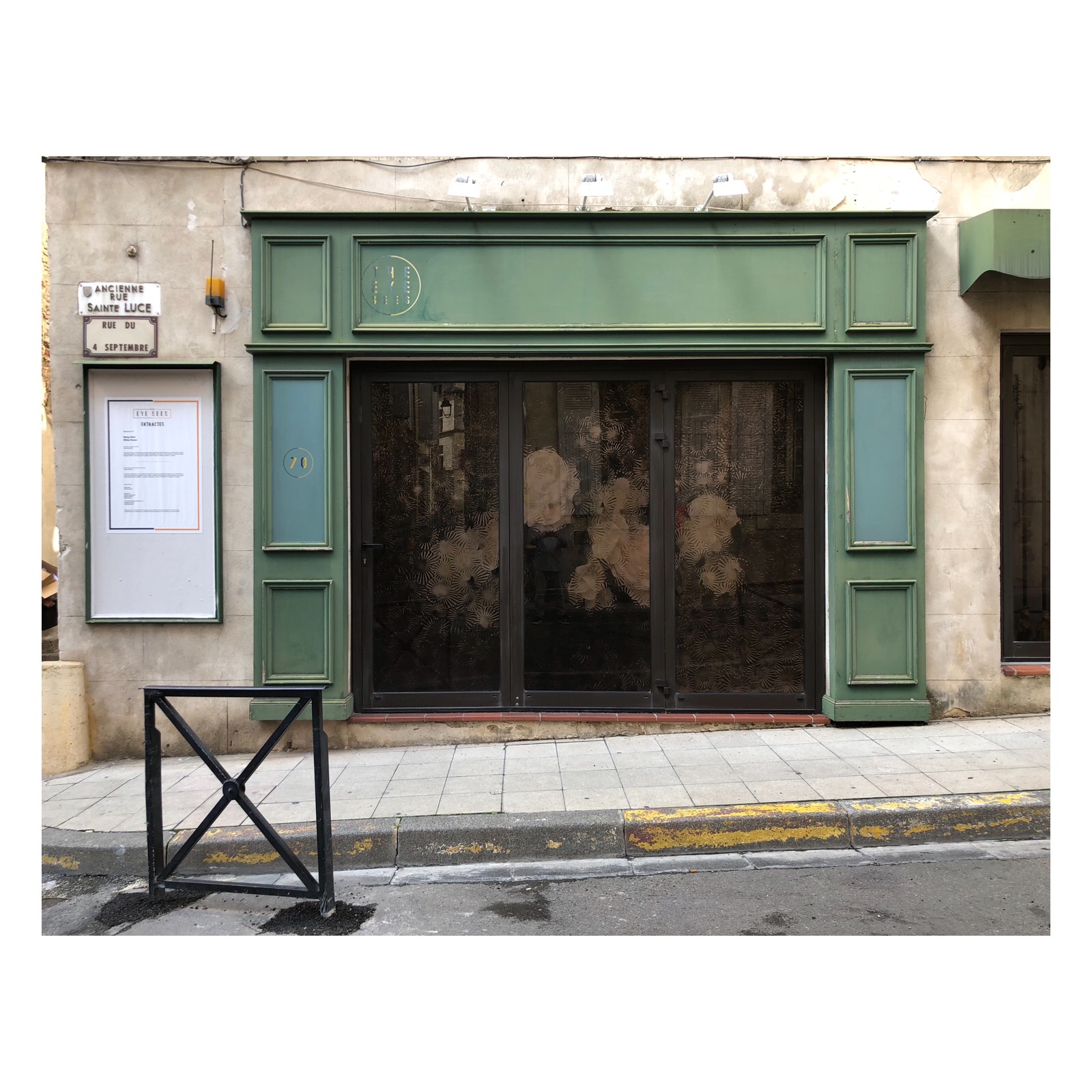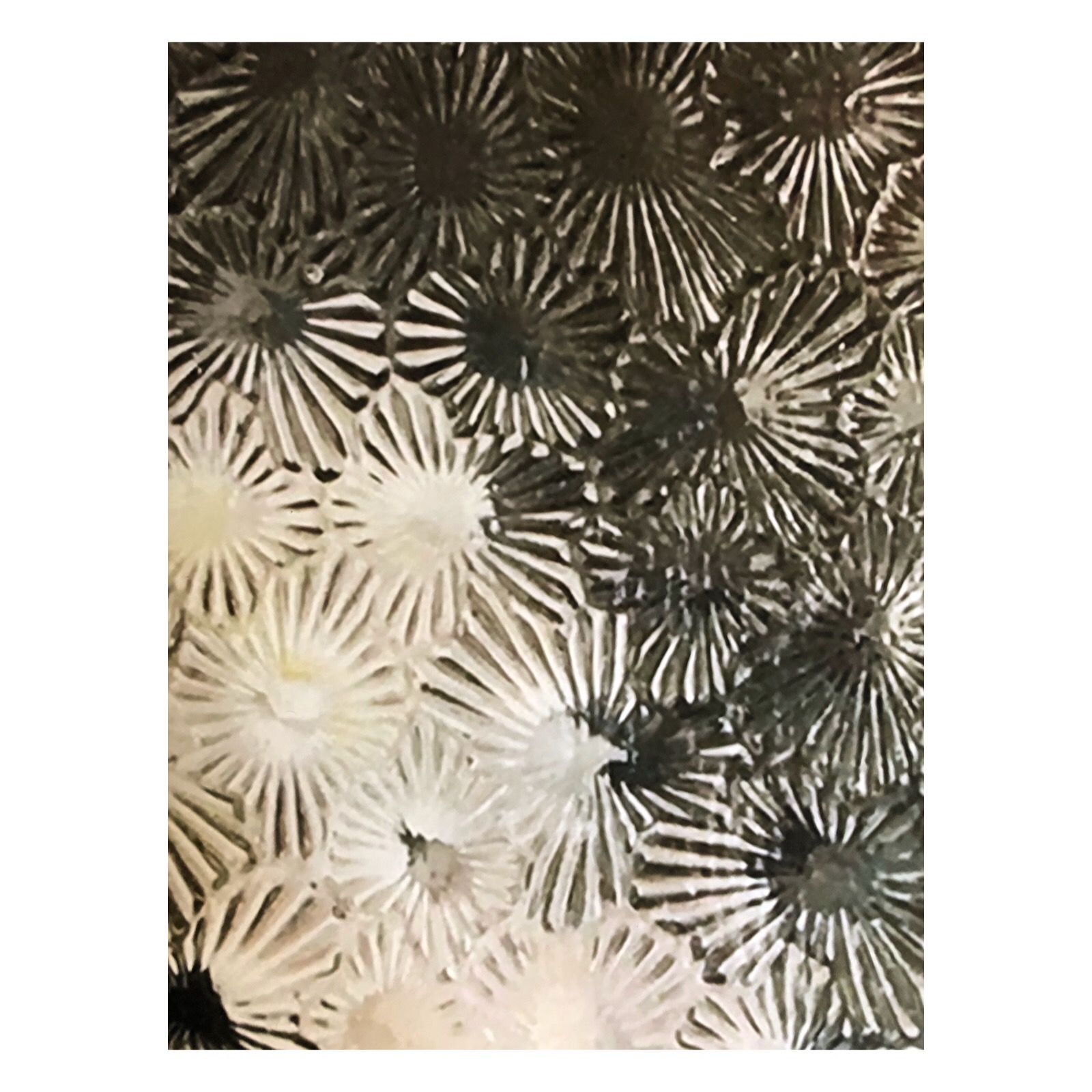 Entractes7 - Gary Colclough - Still light - 11.10.19/28.11.19
"Un voyage régulier en train dans le sud de l'Angleterre me fait traverser la ville de Woking (à 37 km au sud de Londres) où H.G Wells a vécu et écrit La Guerre des Mondes. La ville et ses environs figurent en bonne place dans la première partie du livre et, à mesure que le train me mène plus loin dans la campagne du Surrey, j'essaie de l'imaginer comme toile de fond pour une invasion et autres scénarios catastrophiques.
Récemment, à plusieurs reprises, je suis descendu à Woking et j'y ai exploré les endroits décrits par Wells dans son roman. J'ai cherché des lieux empreints d'une certaine banalité, d'un degré de vide dans lequel je peux me projeter. Je ne peux m'empêcher d'imaginer leur tranquillité comme remplie d'un potentiel d'une découverte imminente ou d'une calamité.
L'image utilisée pour Still light/Entractes7 provient d'une photographie prise à Horsell Common, site de la première rencontre extraterrestre dans le roman. Elle a été manipulée numériquement, mêlant réalité et fiction. La photographie originale a aussi été découpée et reconstruite et de la couleur à été ajoutée en couches transparentes pour imiter l'effet de glacis en peinture, créant ainsi un voile artificiel de couleur qui enveloppe la scène."
~~~~~~~~~~~~~~~~~~~~~~~~~~~~~~~~~~~~~~~~~~~~~~~~~~~~~~~~~~~~~~~~~~~~~~~~~~~~~~~~
'A regular train journey I take in the south of England takes me through the town of Woking, where H.G. Wells lived and wrote War of the Worlds. The town and surrounding area feature prominently in the first part of the book and as the train carries me further into the Surrey countryside I try to imagine it as a backdrop for an invasion and other doomsday scenarios.
Recently I've been getting off the train at Woking and seeking out locations described in Wells's novel. I go looking for scenes that have a certain ordinariness, a degree of blankness onto which I can project. I can't help myself but imagine their stillness as loaded with the potential of imminent discovery or catastrophe.
The image in Still light/Entractes7 comes from a photograph taken in Horsell Common, the site of the first alien encounter in the novel. The photograph has been manipulated digitally, intertwining reality and fiction. The original photograph has been sliced up and reconstructed, and colour has been added in transparent layers to mimic the effect of glazing in painting, creating an artificial coloured haze that shrouds the scene.'
@gary_colclough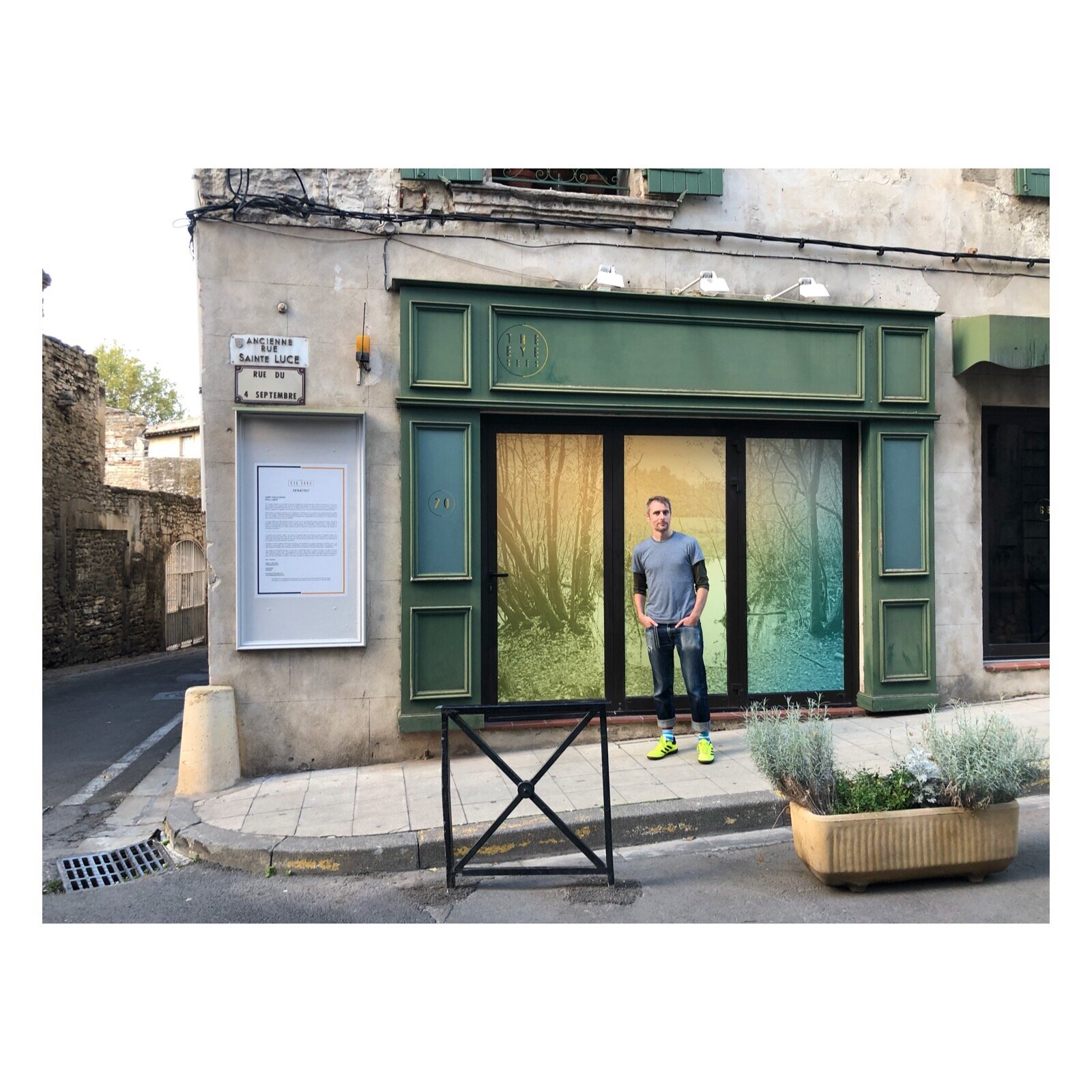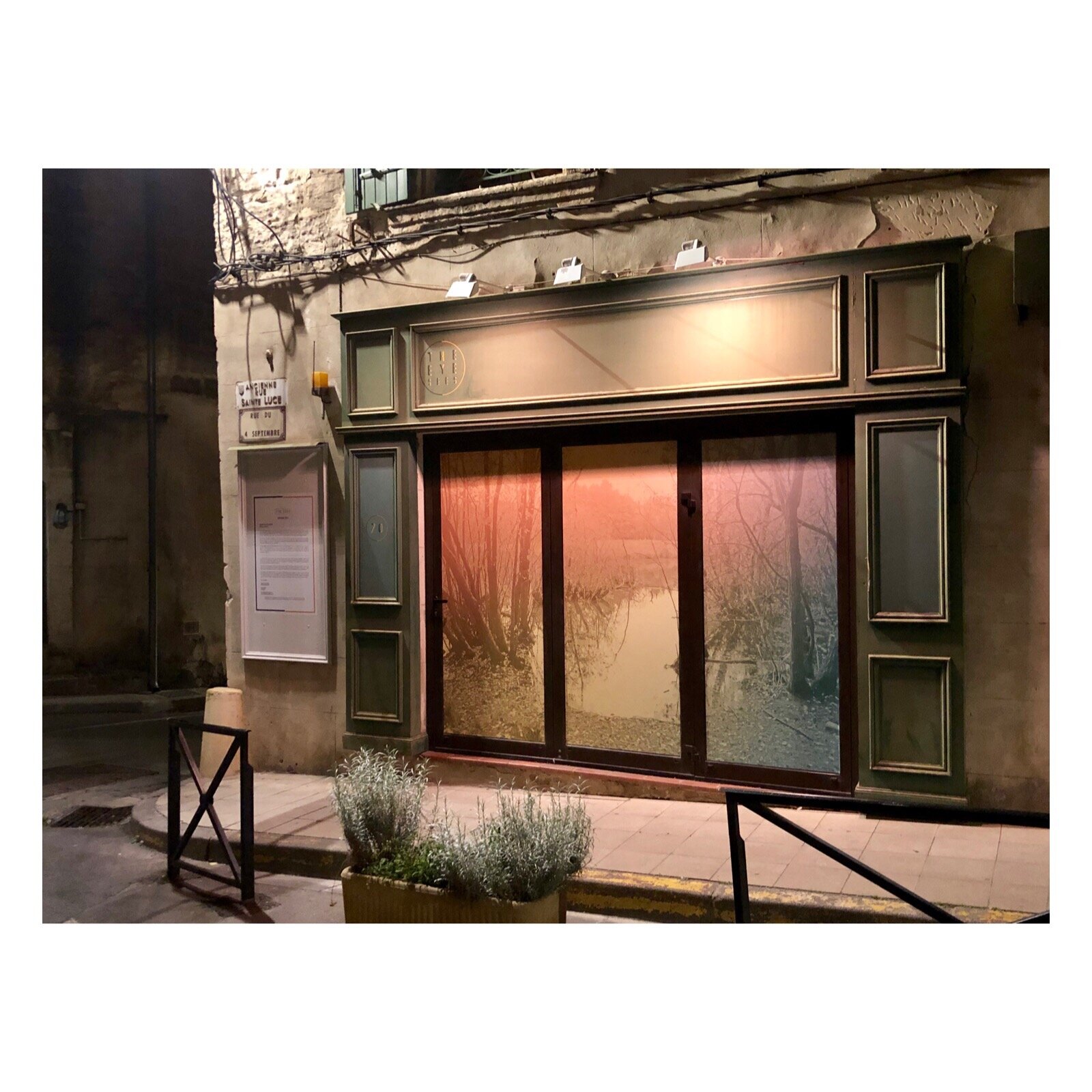 Entractes6 - Guillaume Delleuse - Corpus (extraits) - 18.07.19/13.09.19
" Le corps, la peau, la chair, la fragmentation du corps, ma propre relation au corps, l'espace, l'interaction d'un corps ou de plusieurs corps dans un espace défini, un espace défini par une situation, un moment donné, un endroit. Je photographie de manière récurrente ces motifs.
Le corps est le sujet principal de mes compositions, il s'empare de l'espace.
Je m'approche au plus près de mes sujets et ces corps photographiés perdent leur anonymat.
L'intimité devient essentielle.
Je travaille en noir et blanc et l'utilisation du flash me permet de faire ressortir la matière sur le corps, les marques du temps sur la peau, les cicatrices, les tatouages, les rides...
Je sacralise les corps que je photographie.
Le corps du Christ sur la croix est aussi un motif récurant, une obsession.
L'obsession fait partie intégrante de mon travail, c'est ce qui me fait avancer.
Mes images forment un corpus photographique.
Je ne travaille pas sous forme de série. Je sélectionne différentes images selon mes accrochages et l'histoire que je veux raconter à travers elles.
Ici, avec Corpus (extraits) pendant 8 semaines du 19 Juillet au 13 Septembre, 9 images interviendront en ce sens. Au fil des semaines, une image sera remplacée par une autre, un corps en deviendra un autre et avec chaque nouveau triptyque, une iconographie chretienne ancrée dans une tradition de l'image religieuse se révèlera."
~~~~~~~~~~~~~~~~~~~~~~~~~~~~~~~~~~~~~~~~~~~~~~~~~~~~~~~~~~~~~~~~~~~~~~~~~~~~~~~~~~~~~~~~~~~
"The body, the skin, the flesh, the fragmentation of the body, my own relationship to the body, the space, the interaction of a body or several bodies in a defined space, a space defined by a situation, a given moment, a place. I return to these themes repeatedly.
The body takes pride of place and is the main subject of my compositions.
I get as close as possible to my subjects and these photographed bodies lose their anonymity.
Intimacy becomes paramount.
I work with black and white and by using a flash it allows me to highlight the body and its materiality, the marks of time on the skin, scars, tattoos, wrinkles ...
I sanctify the bodies that I photograph.
The body of Christ on the cross is also a recurring motif, an obsession even.
Obsession is an integral part of my work, it is what makes me progress.
My images belong to a body of photographic work - a corpus.
I do not work in series. This allows me to make different selections of images depending on where I show them and the story I want to tell through them.
Here, with Corpus (extraits) during 8 weeks from July 19th to September 13th, a rotation of 9 images will take this idea one step further. Over the weeks, one image will be replaced by another, one body will become another and with each new triptych, a Christian iconography anchored in a tradition of the religious image will be revealed."
@guillaumedelleuse
www.guillaumedelleuse.com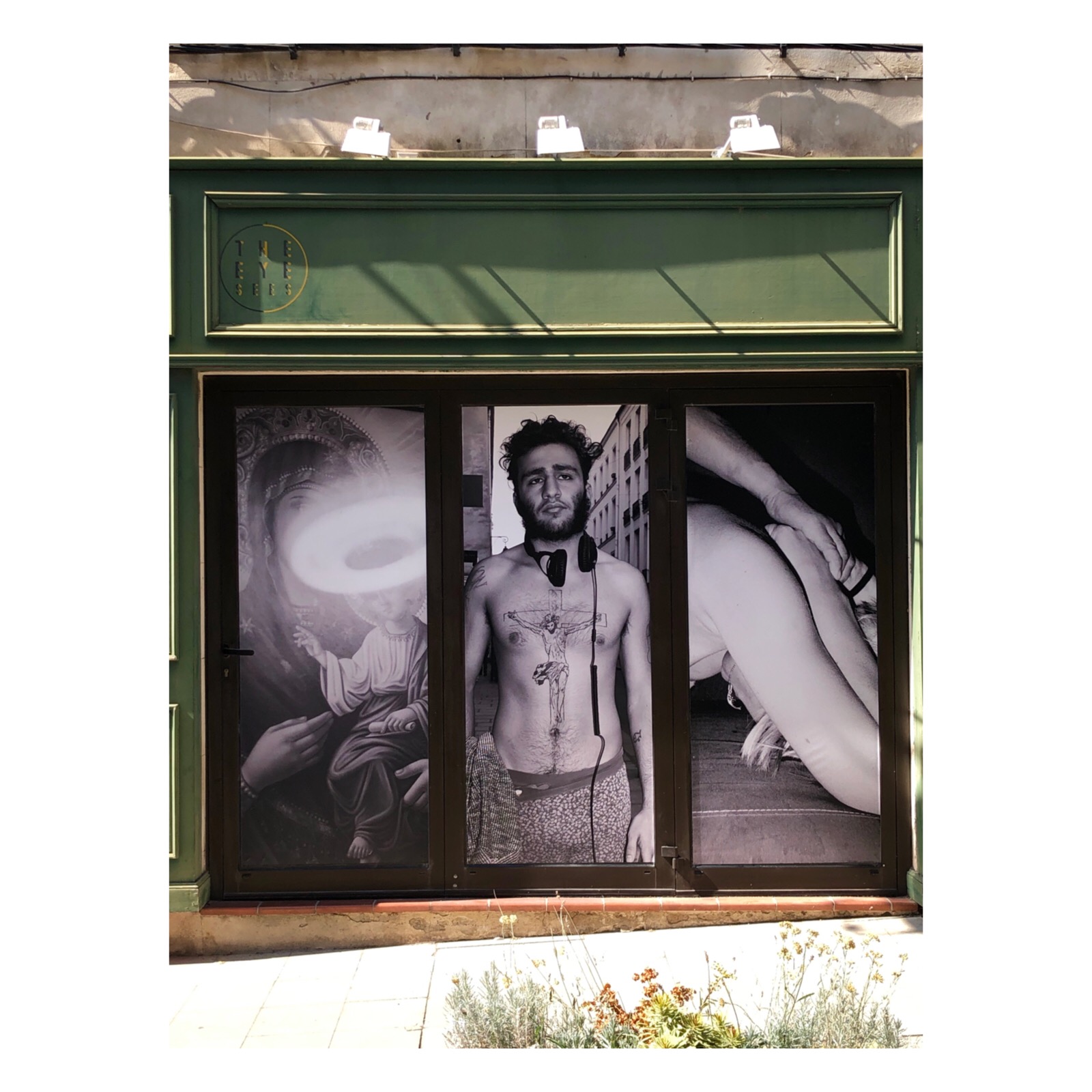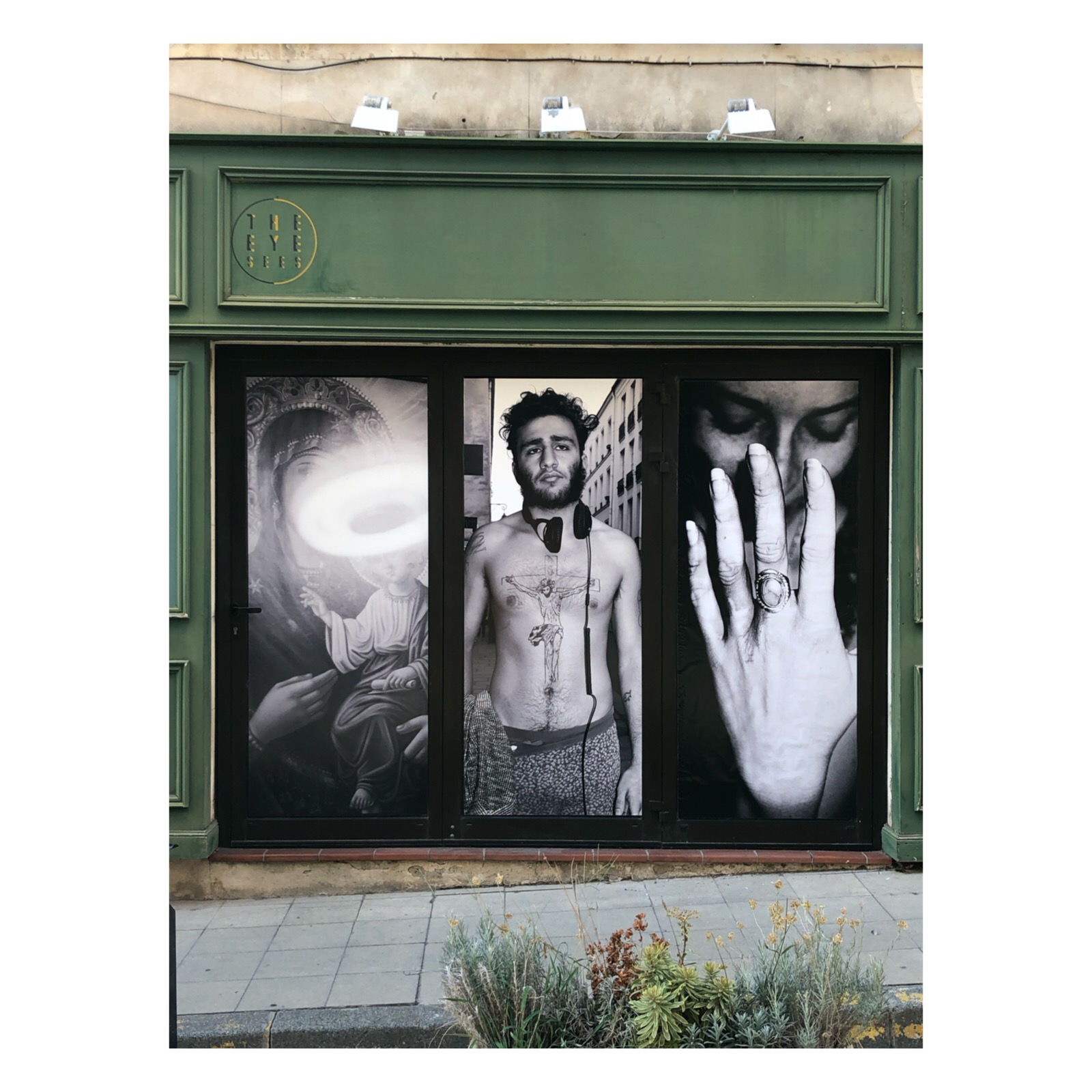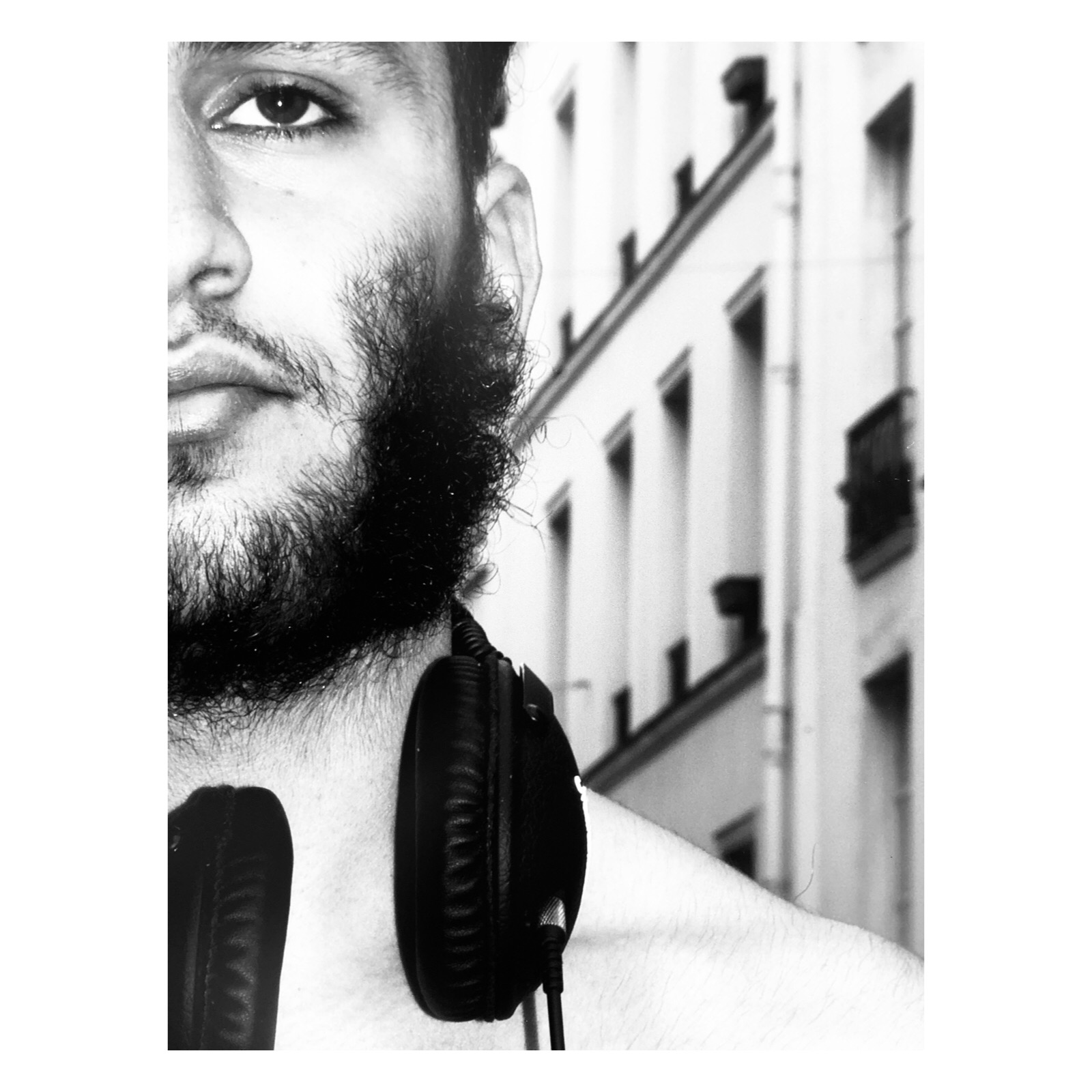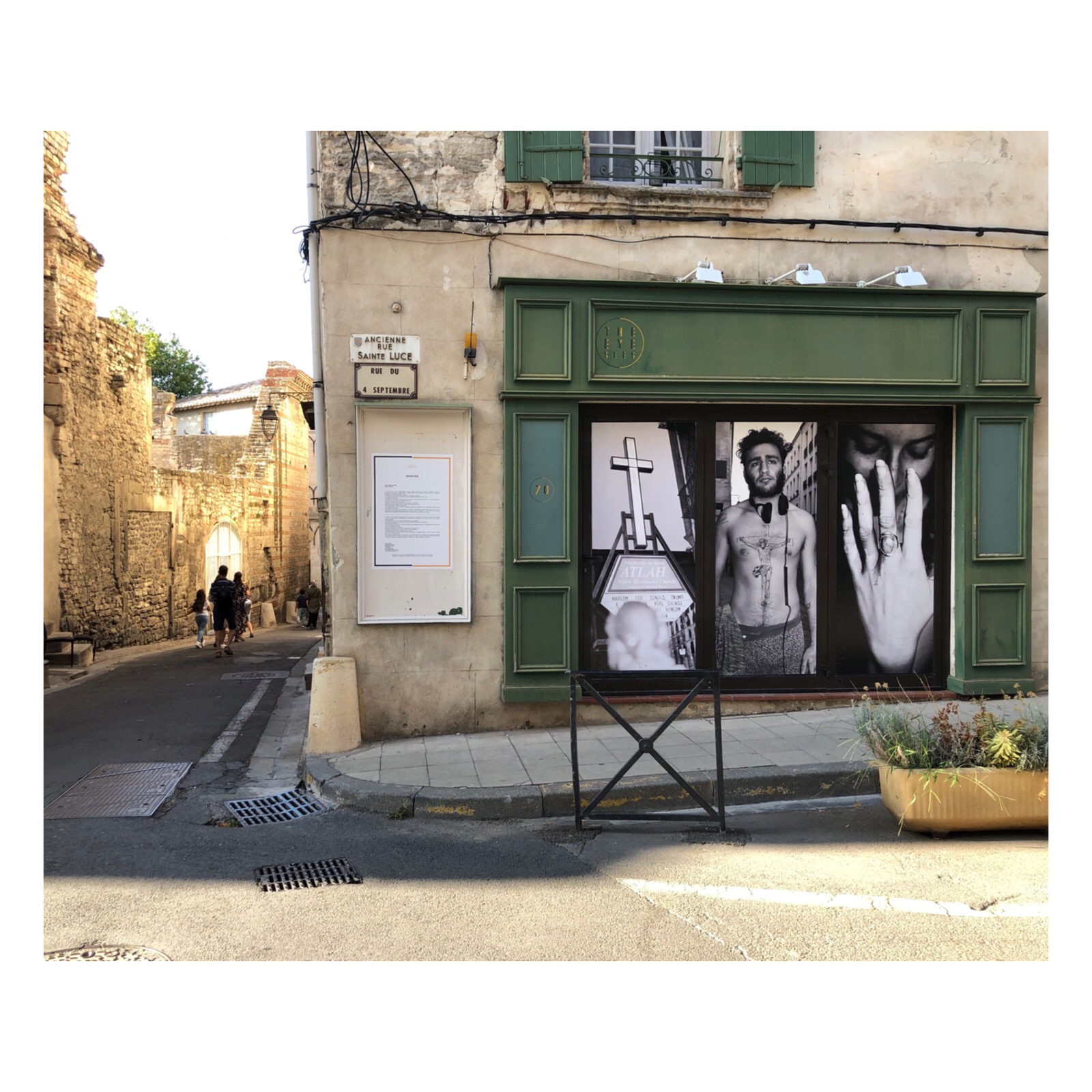 Entractes5 - Fiona Grady (UK) - Lux - 09.05.19/29.06.19
L'artiste anglaise Fiona Grady crée des installations in situ. Sa pratique reconnaît la relation existant entre l'architecture, l'installation et la décoration. Fiona joue avec la lumière, la surface et l'échelle: chaque oeuvre évolue au fil de la journée, insistant sur sa propre nature intrinsèquement éphémère et sur le passage du temps. Ses interventions explorent la structure de leur site et travaillent avec le tissu même du bâtiment pour ainsi mettre en valeur des détails de leur environnement.
Pour son exposition «Lux», un motif géométrique constitué de triangles colorés et métalliques dance d'une vitre à une autre. Les formes en vinyle reflètent ou filtrent la lumière pour créer un double effet: l'expérience de chacun avec cette création variera en fonction de sa proximité physique de l'œuvre et de l'heure. La lumière du jour a une relation importante avec l'installation, activant certains éléments du vinyle pour projeter des ombres colorées à l'intérieur de The Eye Sees, tout en permettant aussi au vinyle métallique de refléter les rues environnantes et d'introduire leur image sur la façade de la galerie.
~~~~~~~~~~~~
British artist Fiona Grady creates site-responsive installations. Her practice recognizes the relationship between architecture, installation art and decoration. Fiona plays with light, surface and scale - each piece changes with the light of day, emphasizing the passing of time and the ephemeral nature of the work. Her interventions explore the framework of their site, working with the fabric of the building, and thus pin-point details in their surroundings.
For her exhibition 'Lux' the windows of Entractes play temporary host to a geometric motif that criss-crosses the window panes with coloured and metallic triangles. The vinyl shapes either reflect or filter light to create dual effects - the experience of viewing the artwork varies depending on the proximity to the work and the time of day. Daylight has an important relationship with the installation, activating elements of the vinyl to cast coloured shadows within The Eye Sees, whilst also allowing the metallic vinyl to mirror the surrounding streets and introduce their image onto the gallery frontage.
@fiona_grady
www.fionagrady.co.uk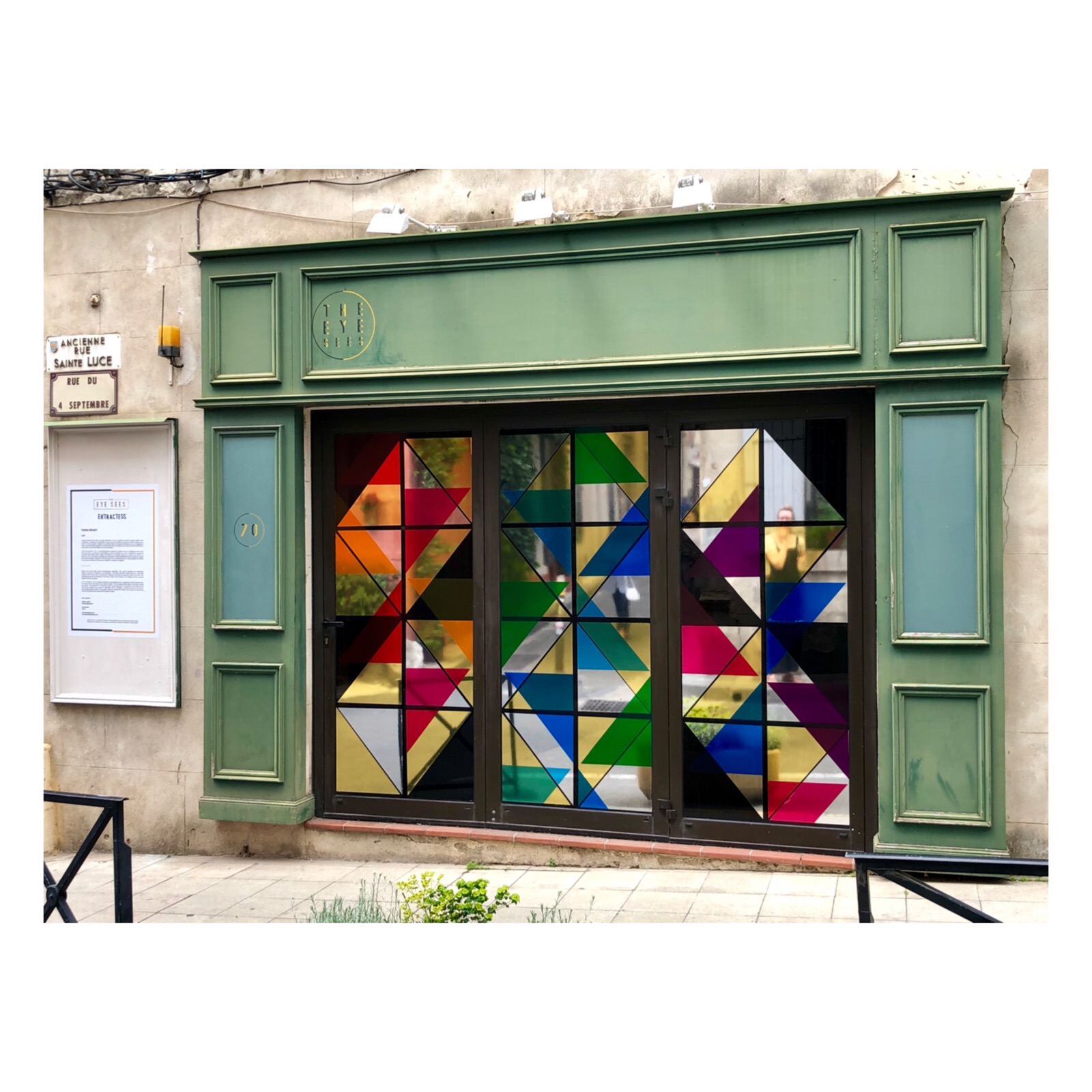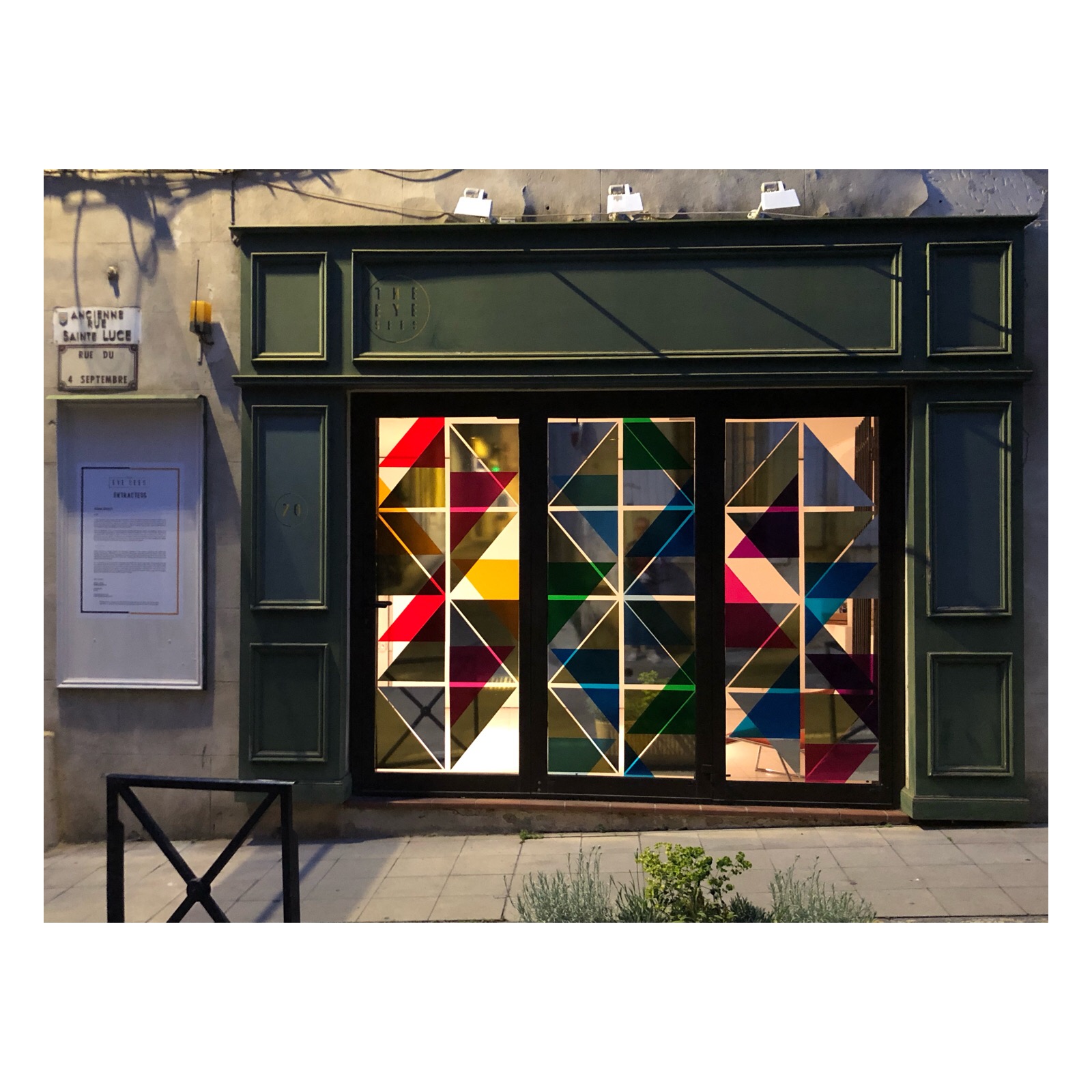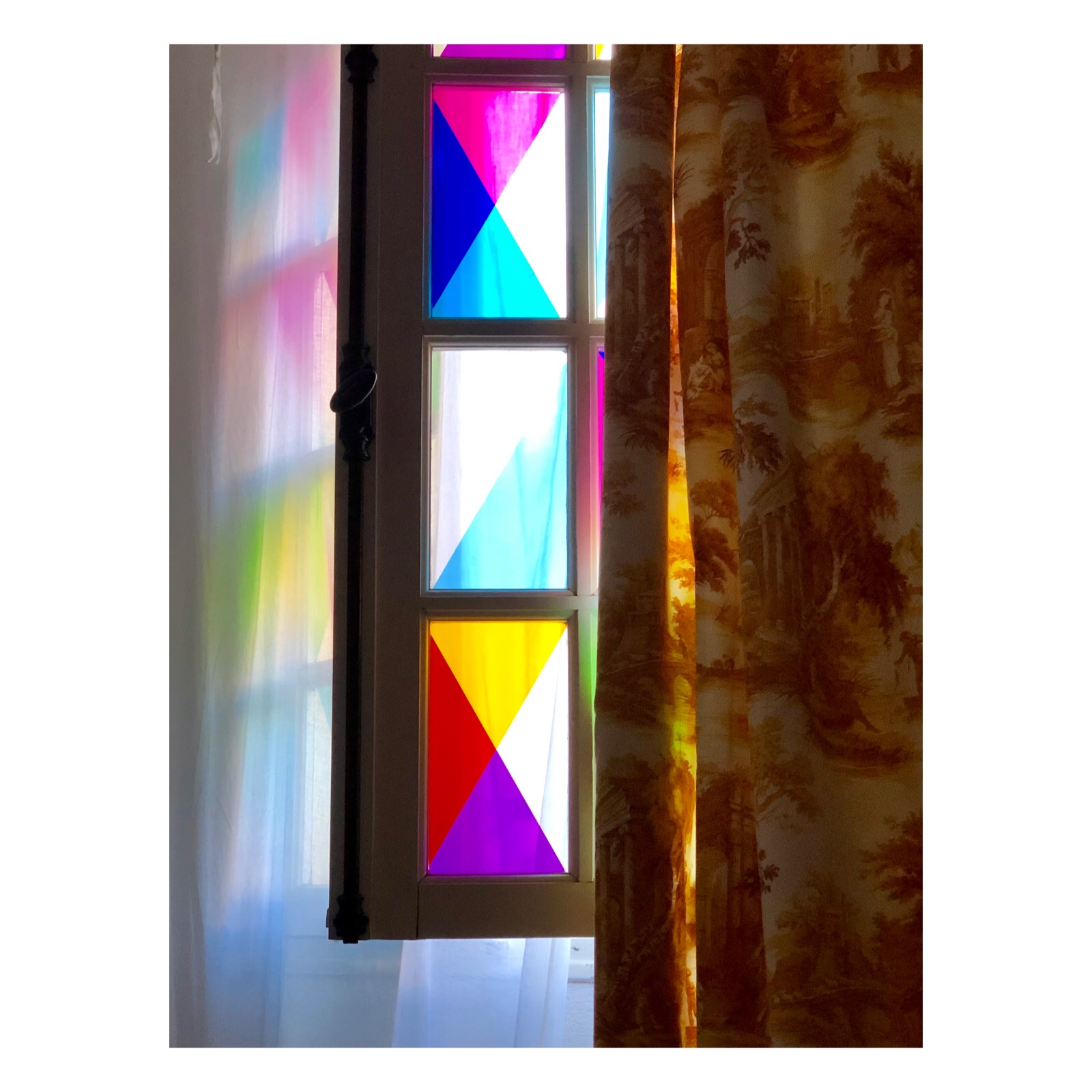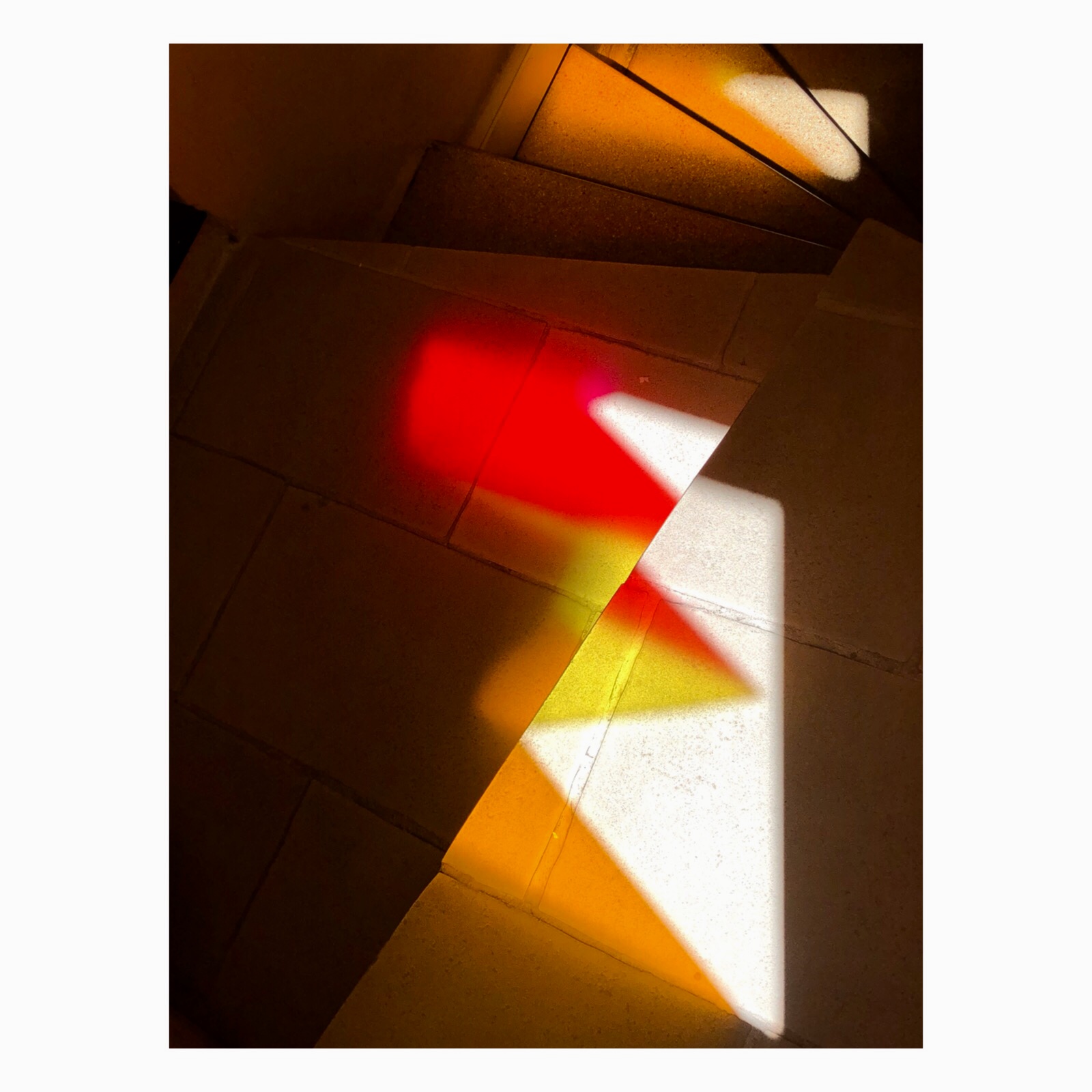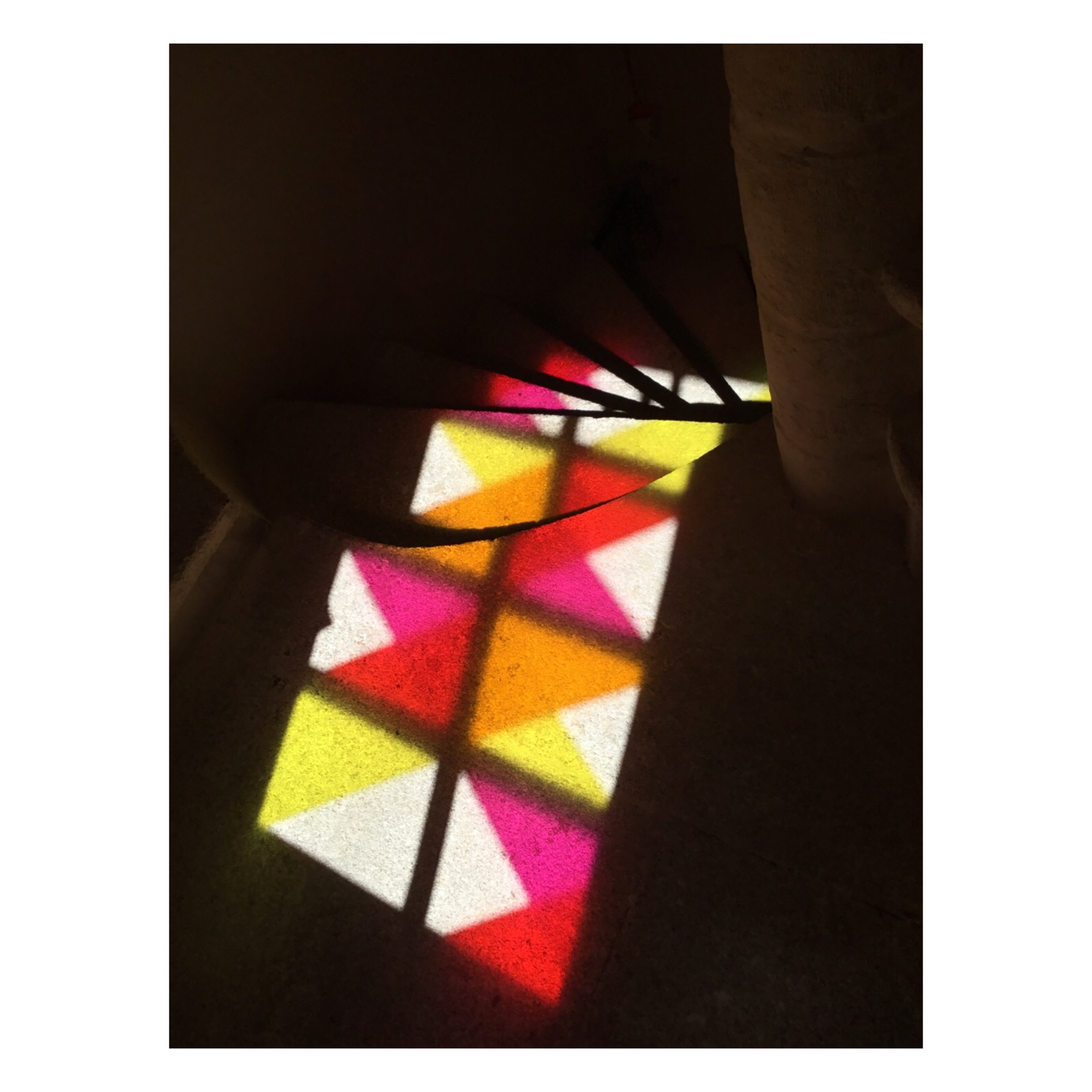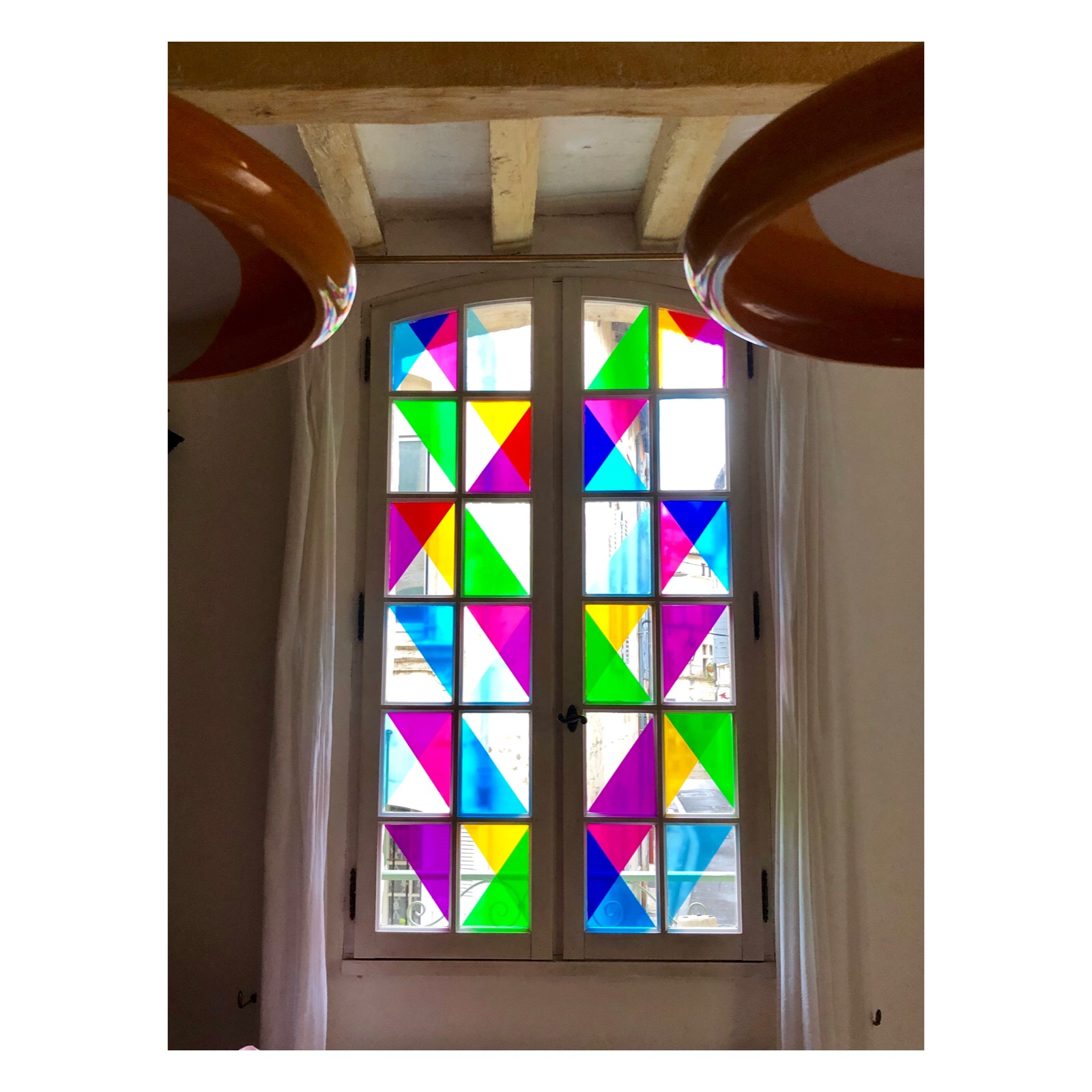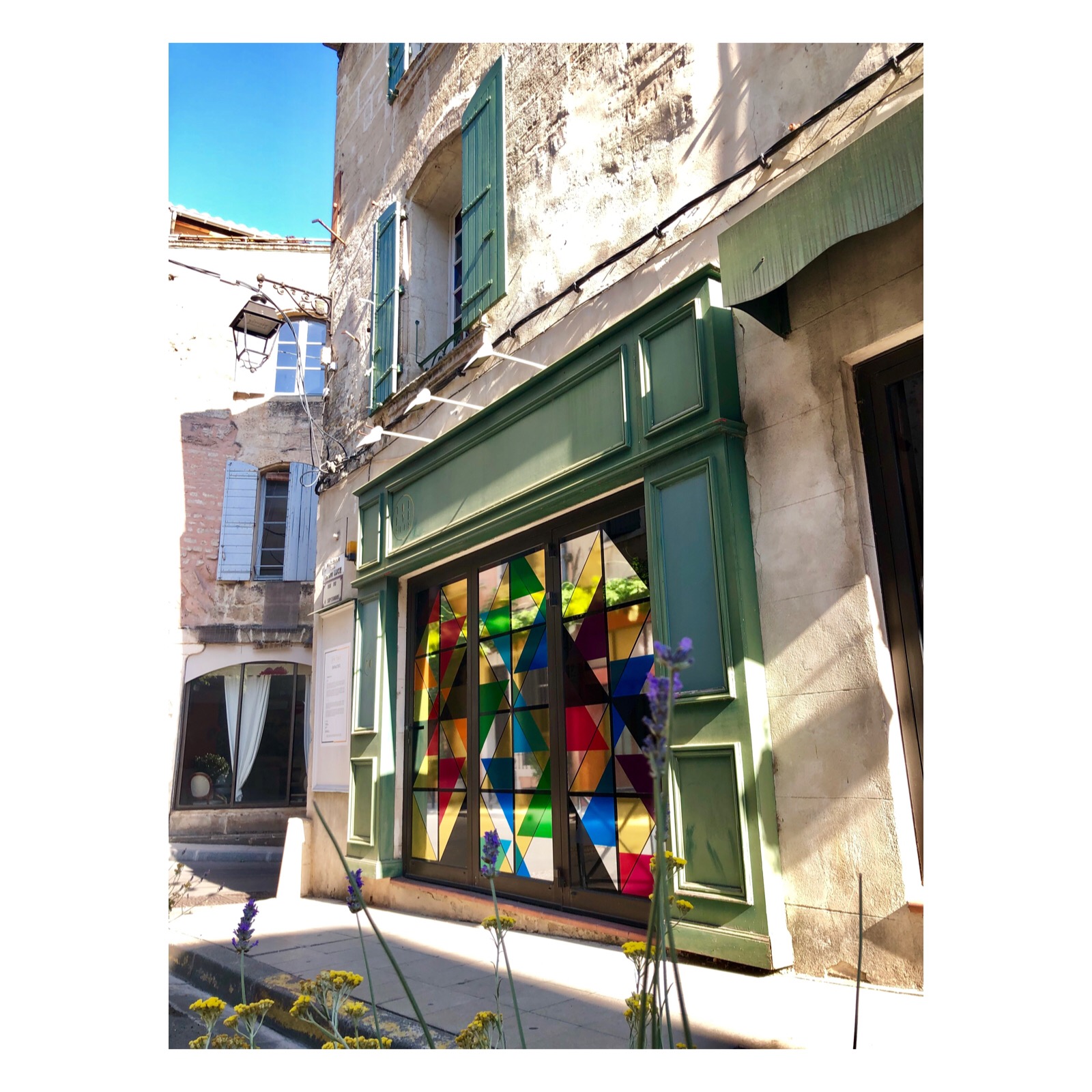 Entractes4 - Joana Luz (Brazil/France) - Double sunset - 05.04.19/07.05.19
Double Sunset (Psychanalyse du feu)
extrait de la série Etudes du Feu, recherche développée lors d'une résidence artistique à L'ENSP-Arles, 2018.
«Il n'y a pas de stabilité dans les choses physiques»*. Cette photographie fait partie d'un travail autour du feu, des révolutions et des rêves. Je convoque la poésie pour libérer les frontières et tensions entre simulation et réalité, superposant des temps d'images pour improviser des paysages fantasmés et des films sans fin. Une perspective cinématique s'impose.
*«La certitude est mathématique et pas plus.» Fernando Pessoa
~~~~~~~~~~
Double Sunset (Psychoanalysis of fire)
from the Fire Studies, research developed during an artistic residence at ENSP-Arles, 2018.
«There's no stability in physical things»*. This image is part of a work based on fire, revolutions and dreams - superpositions of time made through empirical, improvised processes, creating unrealistic landscapes and films with no end. I convoke poetry to free the boundaries and tensions between simulation and reality. A cinematic perspective imposes itself.
*«Certitude is mathematical and no more.» Fernando Pessoa

@joluz
www.joanaluz.co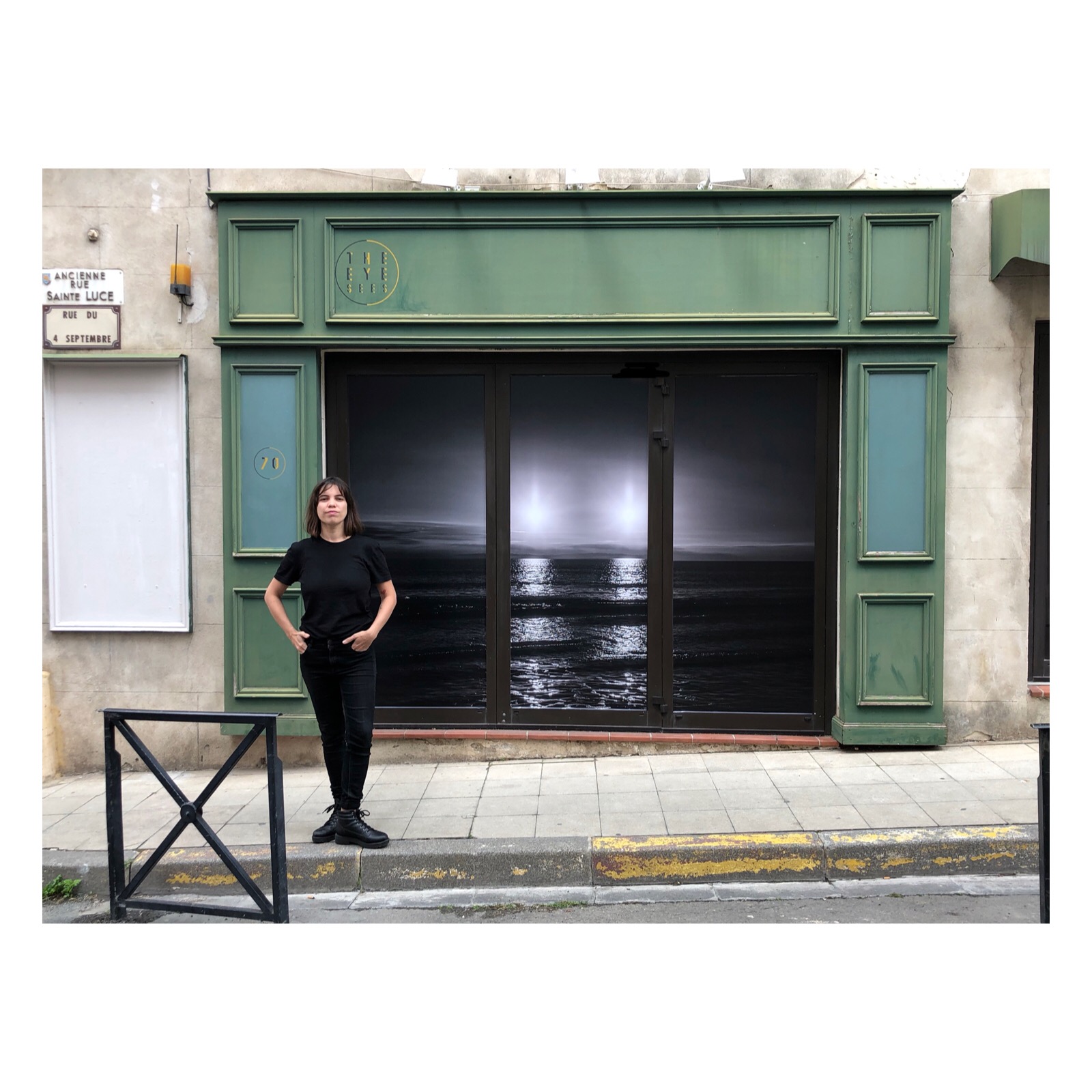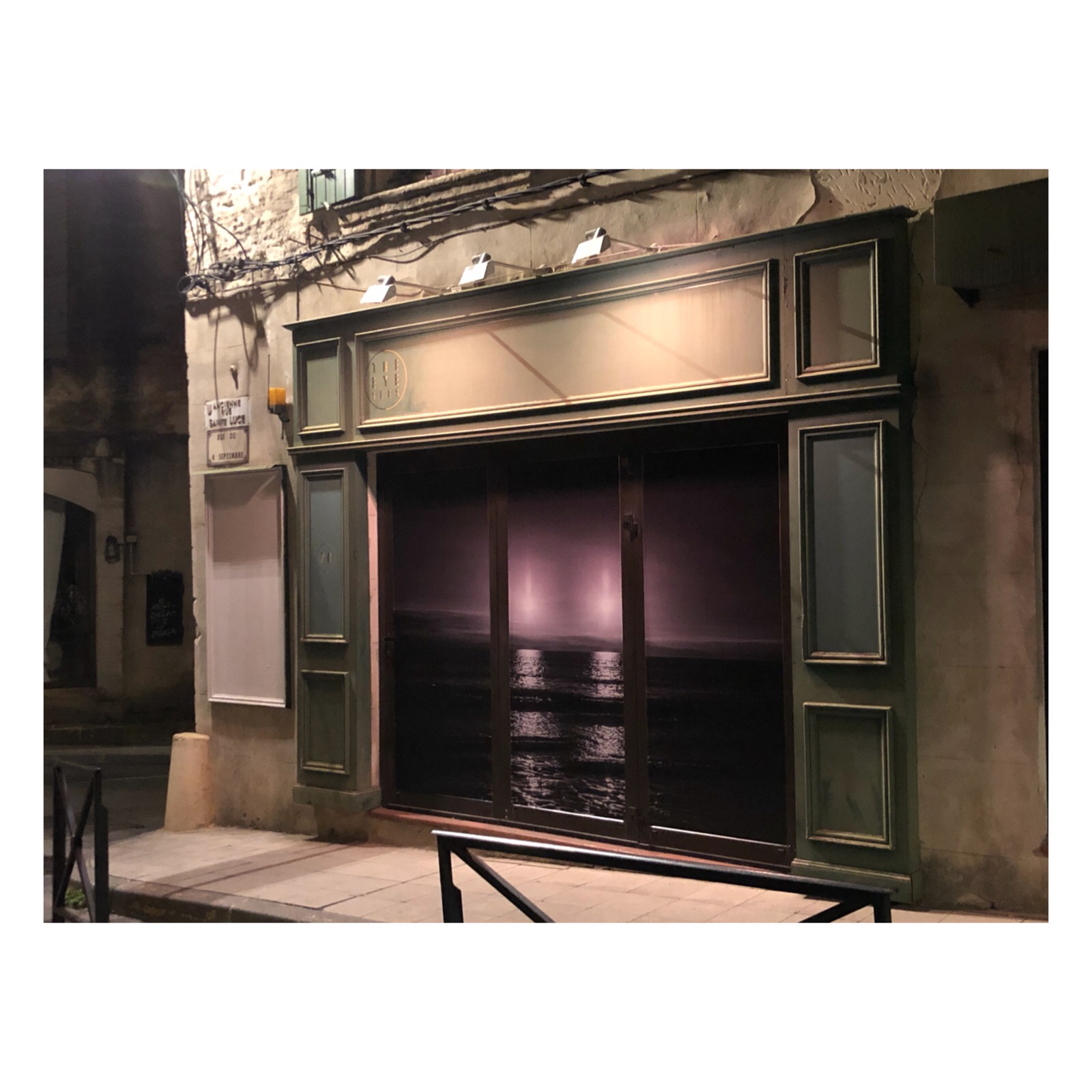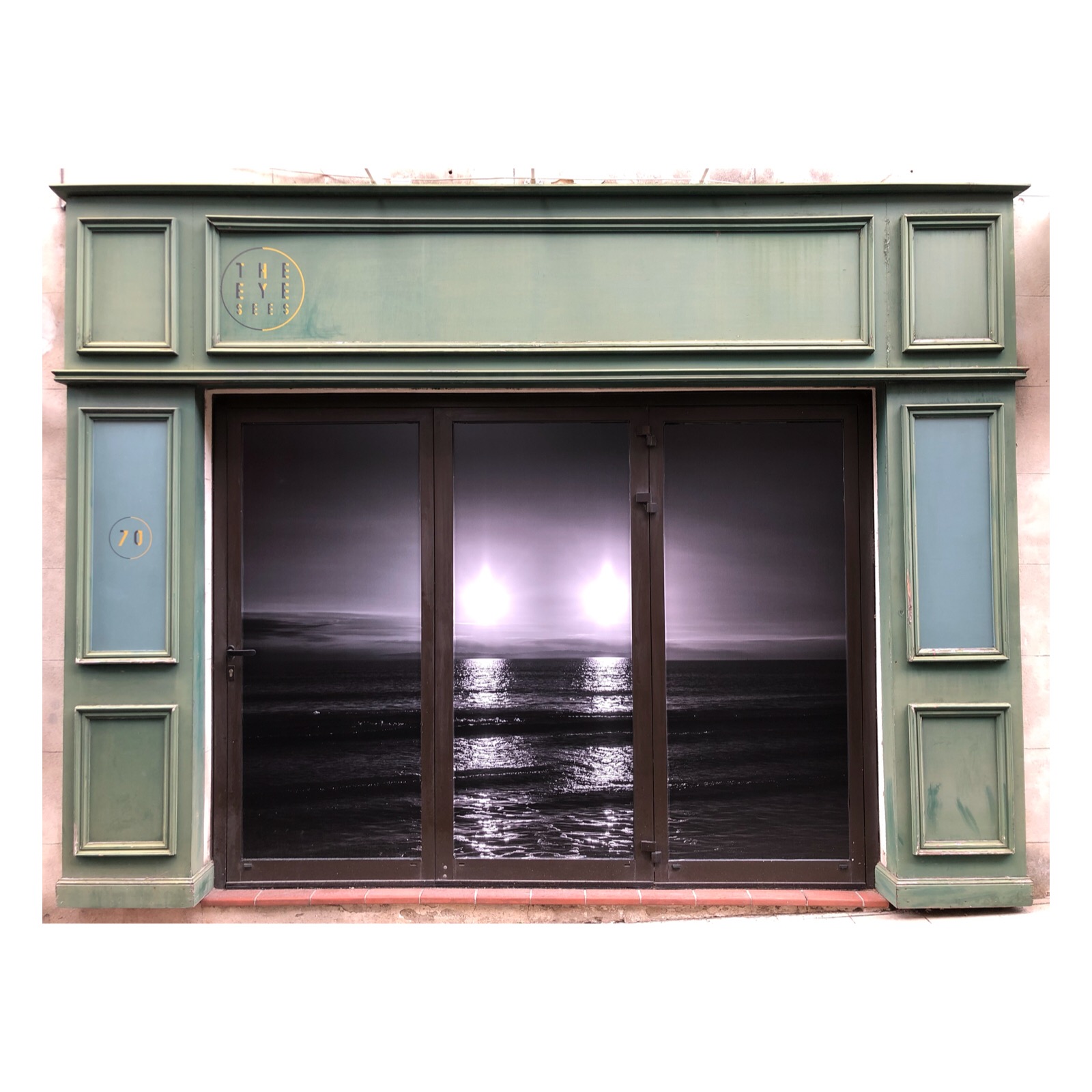 Entractes3 - Daniel Robles (Mexico/France) - Resilient1 - 03.02.19/04-04-19
"I want to give thanks to the divine
Labyrinth of causes and effects...
For forgetfulness, which annuls or modifies the past,
For habits,
Which repeat us and confirm us in our image like a mirror
For morning, that gives us the illusion of a new beginning...''
"Je veux rendre grâce au divin
Labyrinthe des effets et des causes...
Pour l'oubli, qui annule ou modifie le passé,
Pour l'habitude,
Qui nous répète et nous confirme comme un miroir
Pour le matin, qui nous procure l'illusion d'un commencement... ''
"Gracias quiero dar al divino
Laberinto de los efectos y de las causas...
Por el olvido, que annula o modification el pasado,
Por la costumbre,
Que nos repite y nos confirma como un espejo,
Por la mañana, que nos depera la ilusión de un principio...''
Jorge Luis Borges
Since I arrived in France in autumn 2017 I started a series of abstract photographs and videos with which I work contemplation and silence.
Through conscious meditation I try to transmit in my images the evolution of my emotions, the adaptation to a new environment, culture and language.
My photographic work is developed in a traditional analogue line and the main subject of this series is the light of Provence, which has been a source and inspiration for so many artists throughout history.
Depuis mon arrivée en France à l'automne 2017, j'ai commencé une série de photographies et de videos abstraites dans lesquelles je travaille la contemplation et le silence.
À travers la méditation consciente, j'essaye de transmettre avec mes images l'évolution de mes émotions, mon adaptation à une nouvelle ambiance, à une nouvelle culture mais aussi une nouvelle langue.
Mon travail photographique se développe à travers une ligne traditionnelle argentique où la matière primordiale de cette série est la lumière de Provence.
Cette lumière m' intéresse car elle est un élément constant de réflexion et d'inspiration, elle l'a été notamment pour plusieurs artistes à travers l'histoire.
Desde mi llegada a Francia en el otoño de 2017 comencé una serie de fotografías y videos abstractas con las que trabajo la contemplación y el silencio.
A través de la meditación consciente intento transmitir en mis imágenes la evolución de mis emociones, la adaptación a un nuevo ambiente, cultura y lengua.
Mi trabajo fotográfico se desarrolla en una línea tradicional analógica y la materia principal de esta serie es la luz de la Provenza, la cual ha sido material de reflexión e inspiración para tantos artistas a través de la historia.
@danielroblesfotografo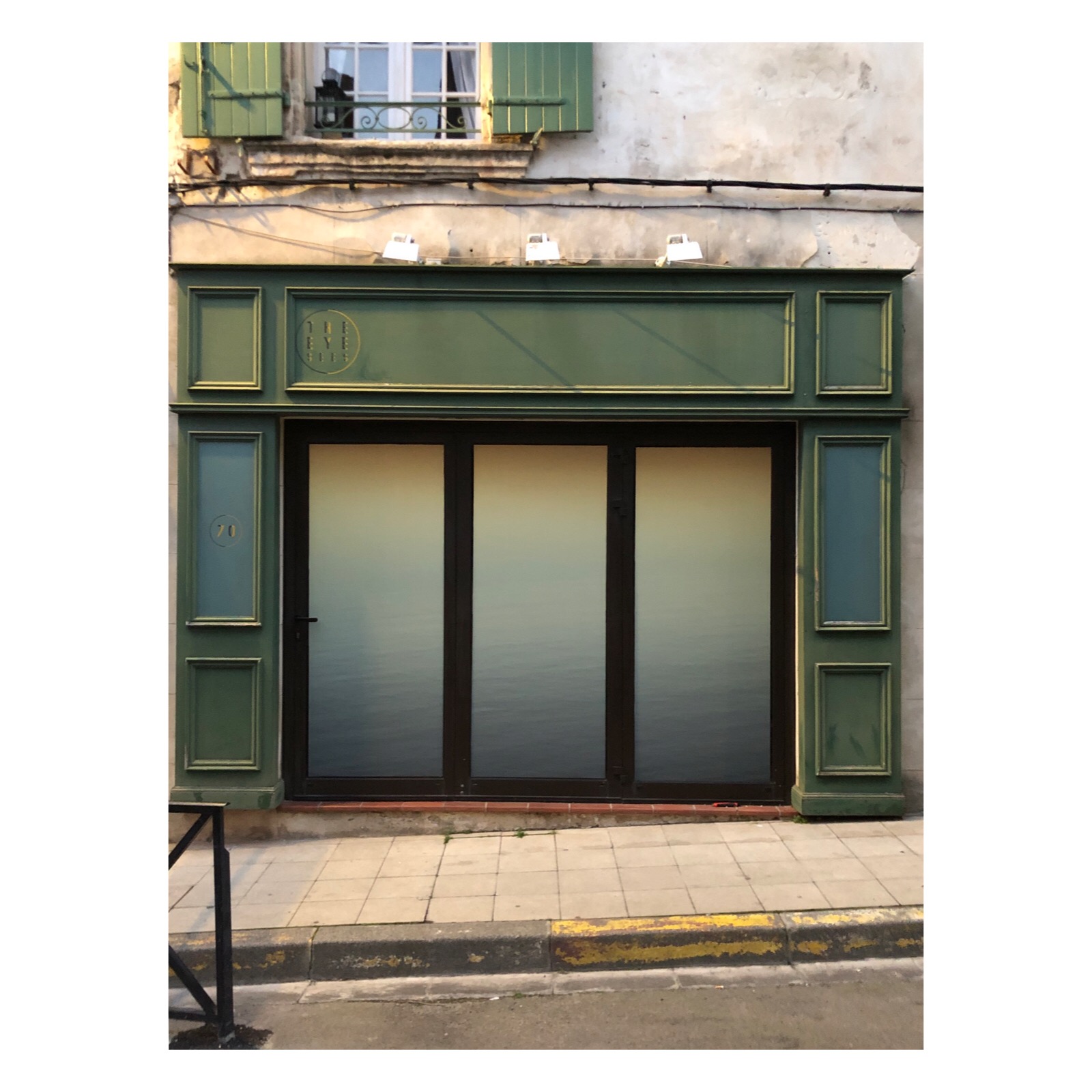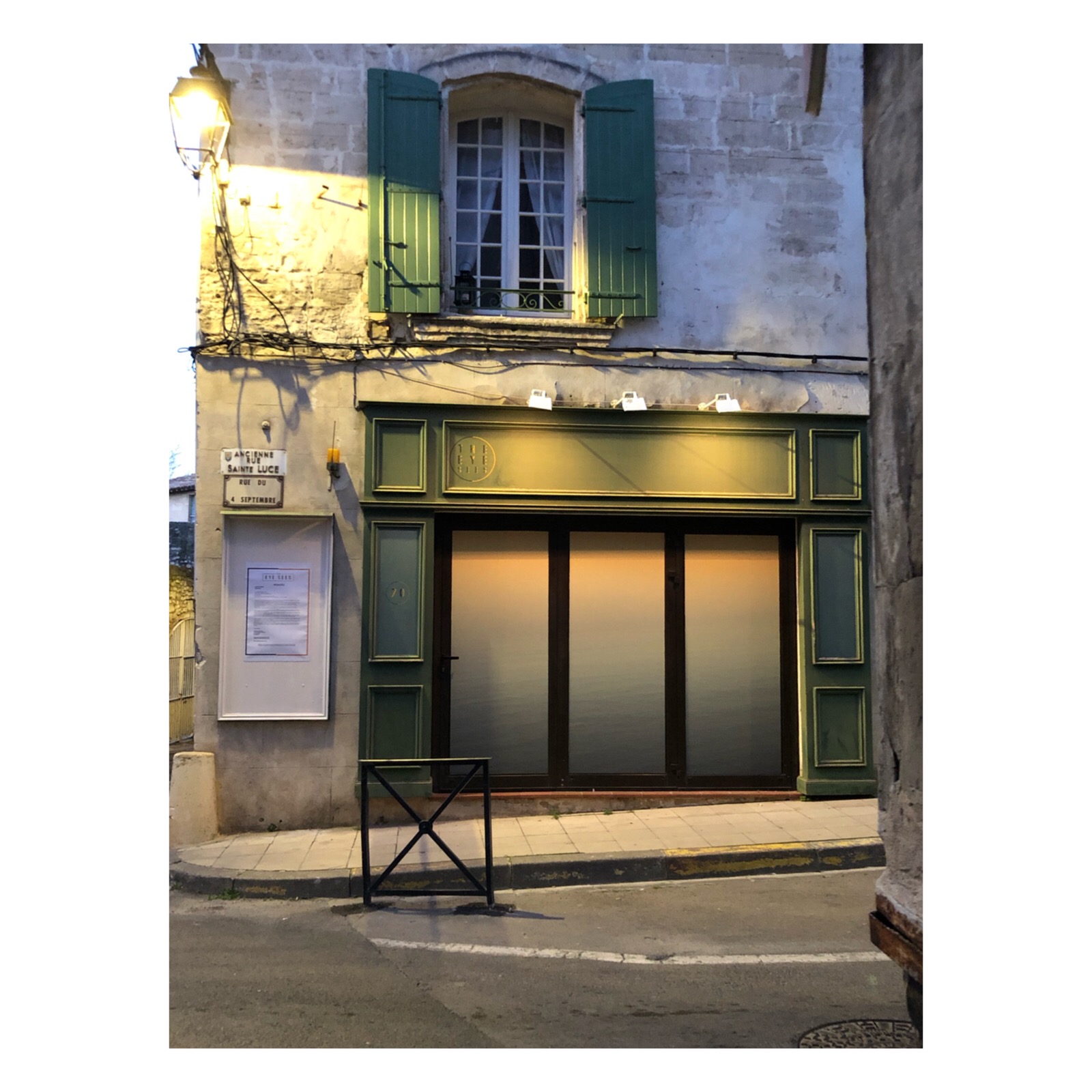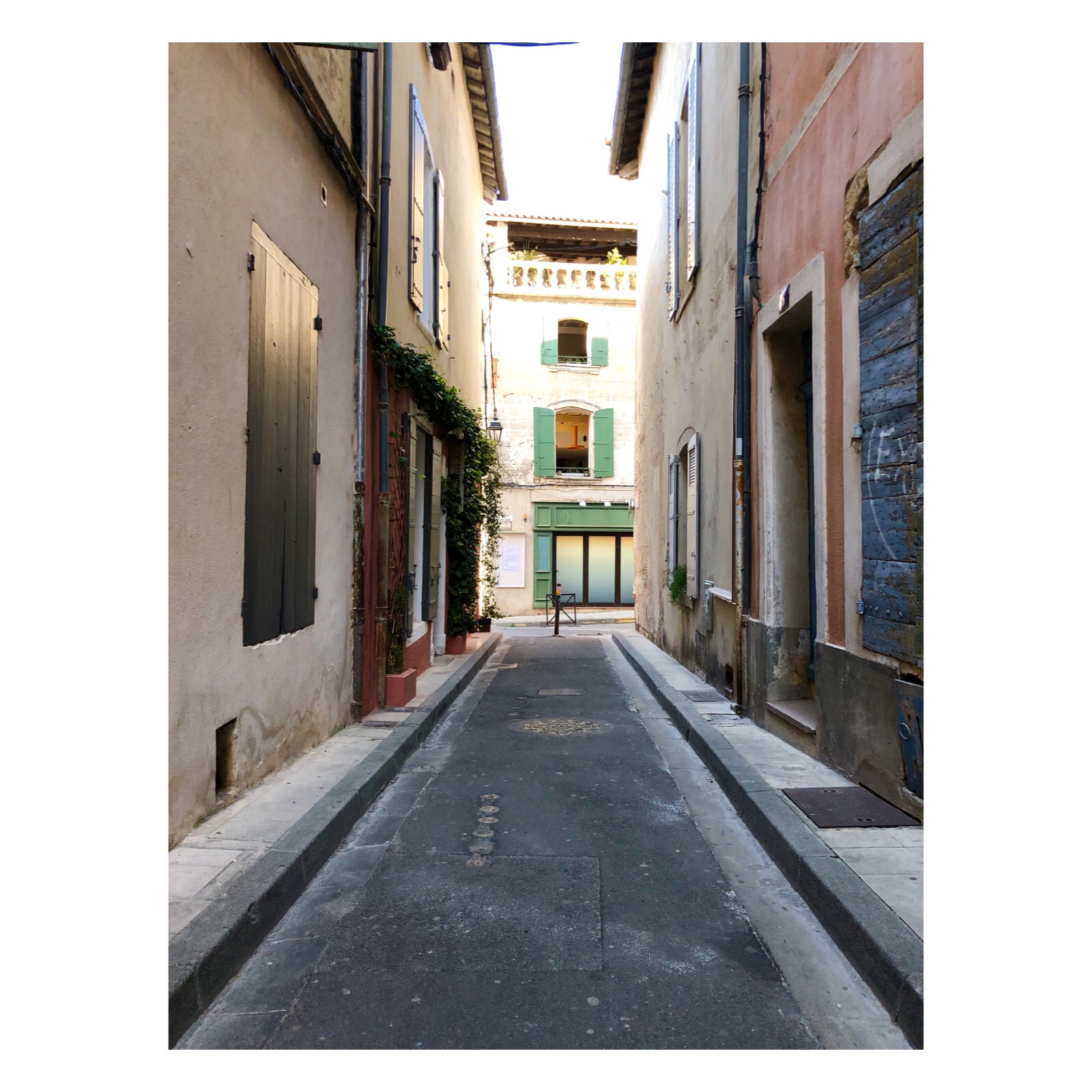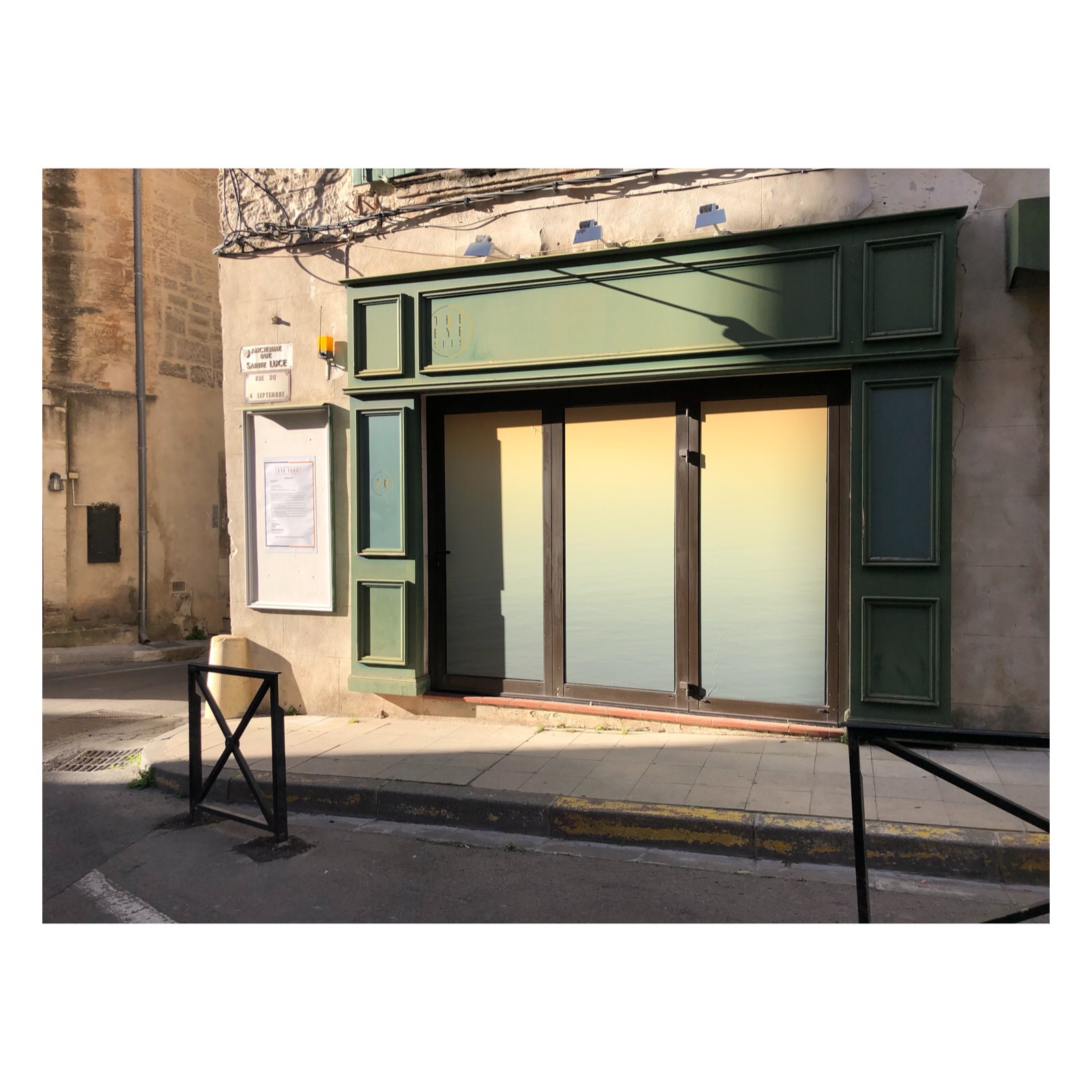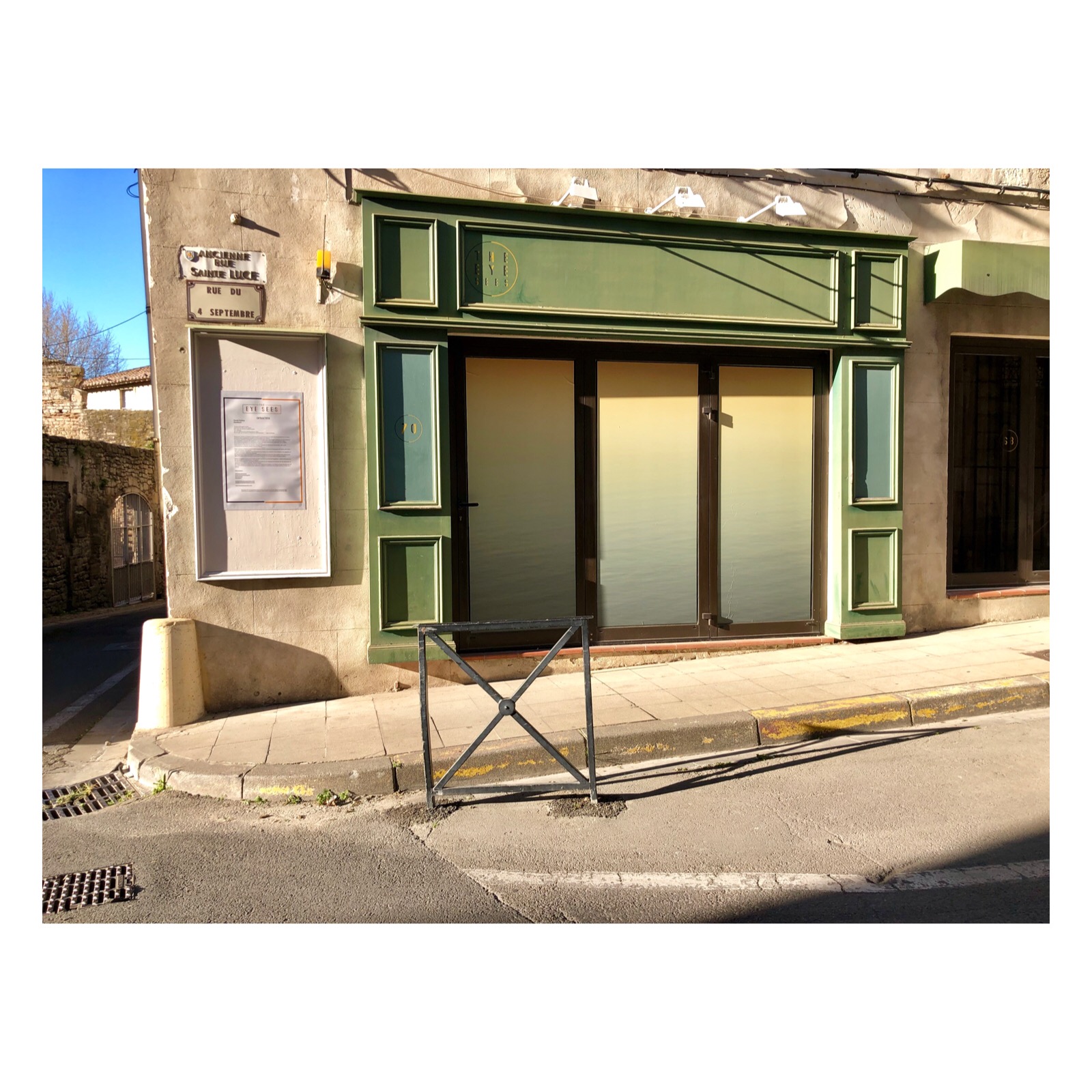 Entractes2 - Mike Sajnoski (France) - Triptyque by anatomical poetry - 22.11.18/11.01.19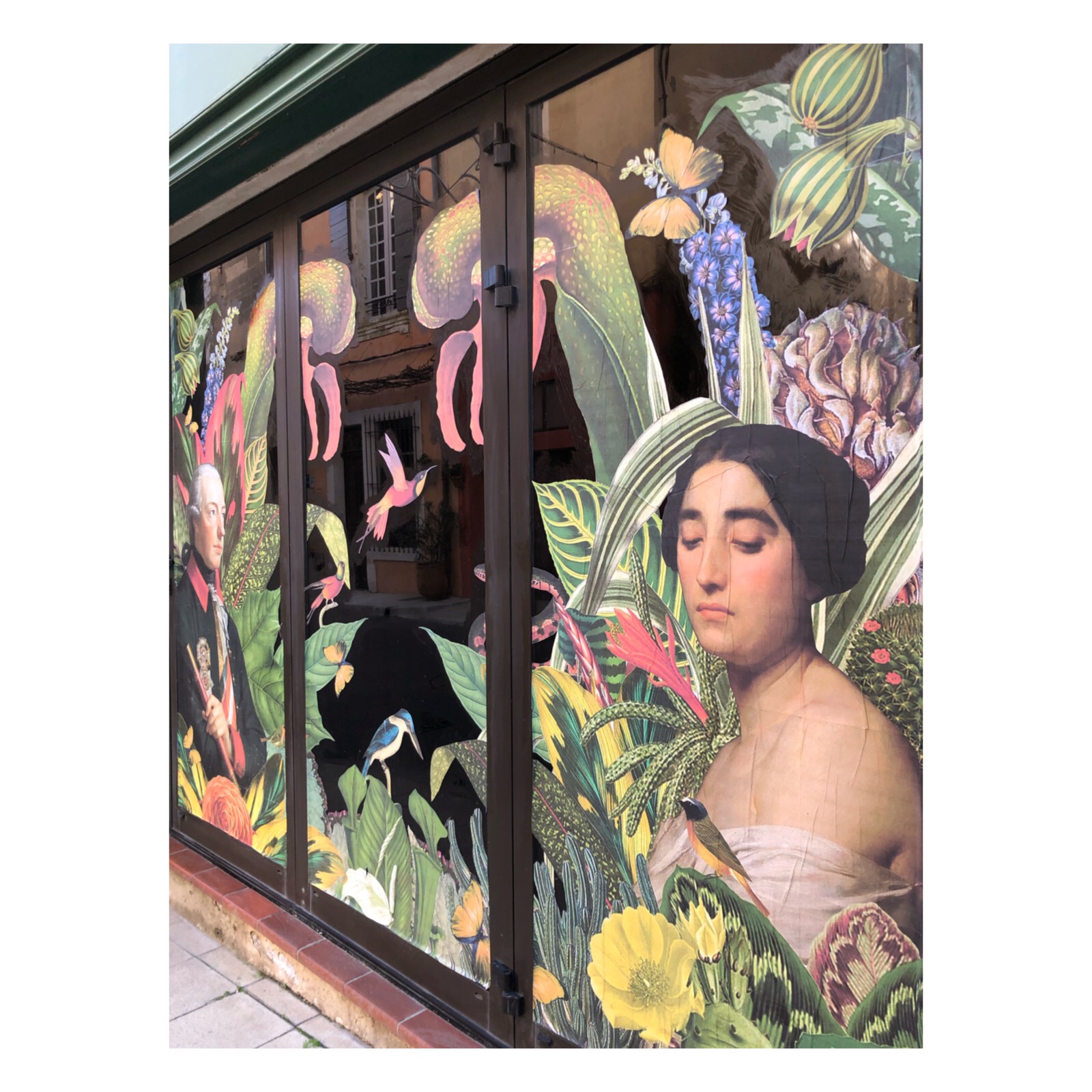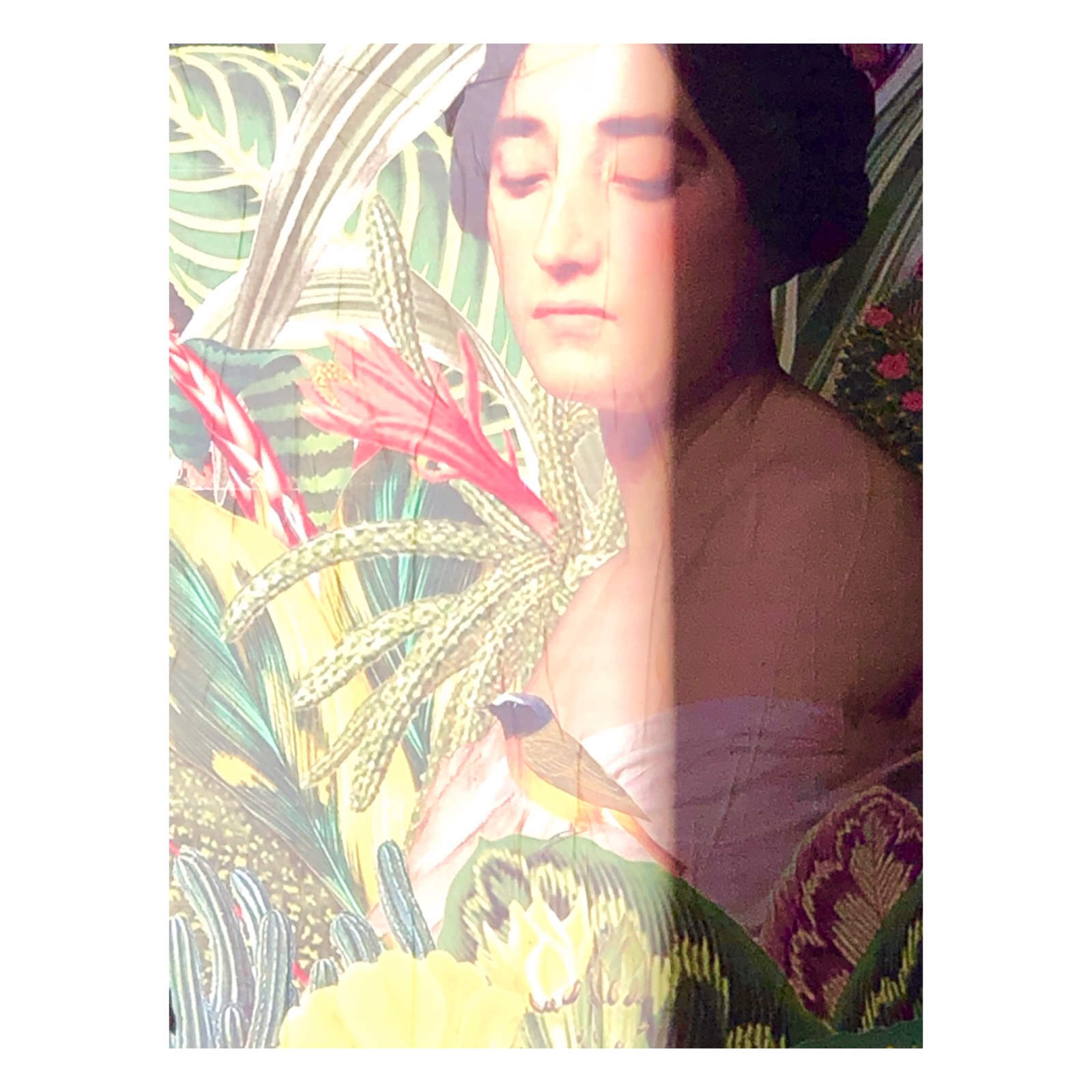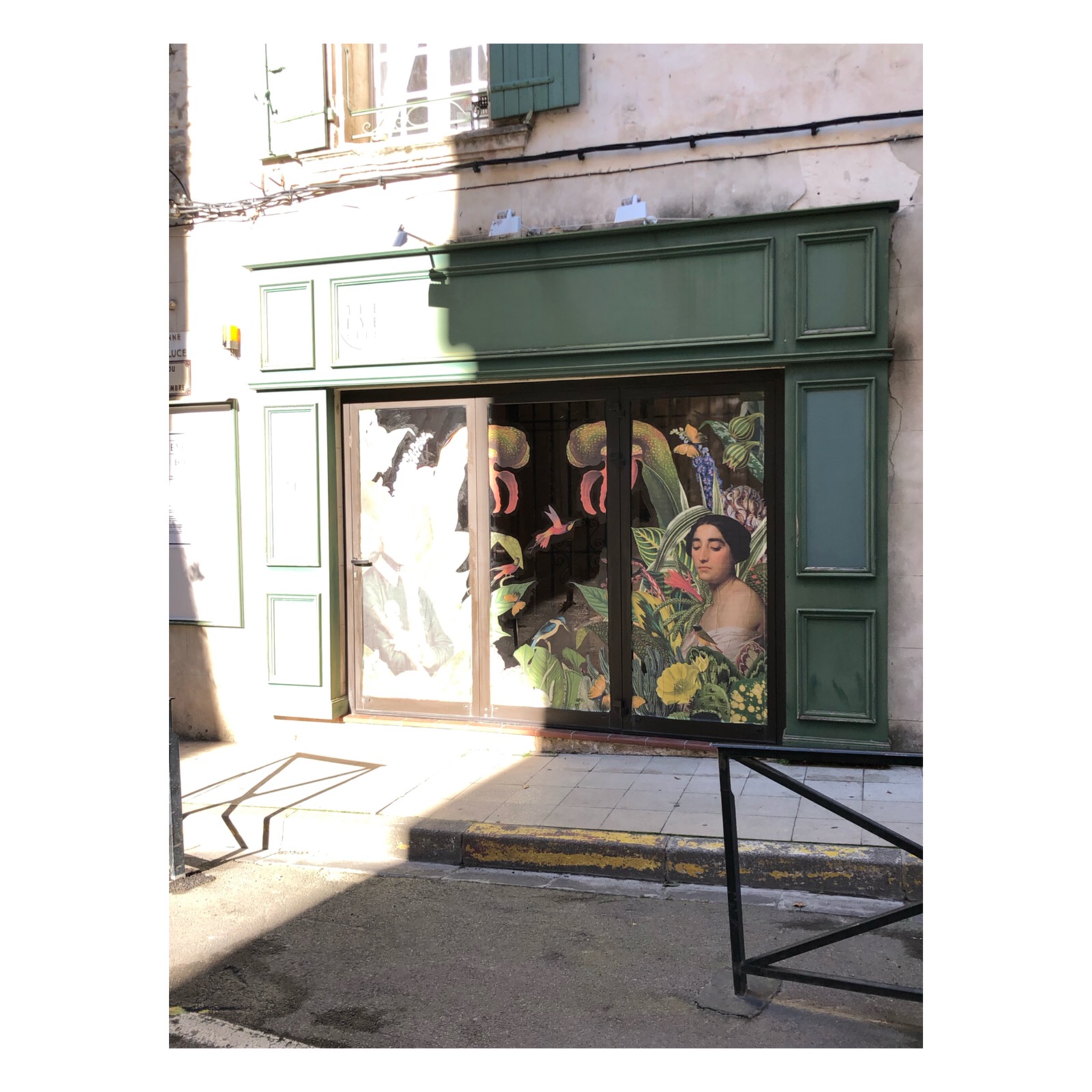 Entractes1 - Nicky Hirst (UK) - White Roses - 21.09.18/15.11.18
« A rose is a rose is a rose. » Gertrude Stein
Through the prism of Florentine pressed glass (embedded with the texture of sunflowers) and the dark tinted glass of the gallery, the British artist Nicky Hirst presented a quintessentially English still life. The image was originally taken through a theatre window in London.
A travers le prisme du verre imprimé 'florentin' (sur lequel est gravé la texture du tournesol) et du verre teinté foncé de la galerie, l'artiste britannique Nicky Hirst a présenté une nature morte typiquement anglaise. L'image a été prise à travers la fenêtre d'un théâtre à Londres.
White Roses was a collaboration between The Eye Sees and Domo Baal in London (UK).